Does your organization utilize a learning management system? If not, it's unlikely that you will see the type of growth and productivity that you desire. Like a train without a track, and organization without an LMS will not go far.
When considering all the ways LMSs benefit companies, healthcare organizations, nonprofits, businesses, etc., it's difficult to understand why organizational leaders avoid implementing eLearning platforms. It's probable that the main reason employers and leaders avoid investing in an LMS is simply that they feel unsure of which one to choose.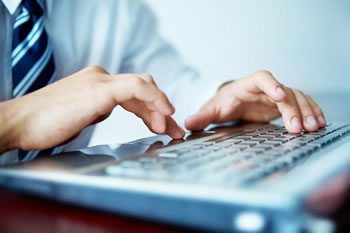 Interested in implementing a learning management system? Confused about what to look for in a quality LMS? For your information, here are some features and services that should come with any good LMS:
Mobile learning capabilities – An LMS worth investing in should allow for mobile learning. When mobile learning (mLearning) is enabled, your users will have 24/7 access to important training resources, from any device that has Internet connection. This makes training easier and more effective. Also, mLearning is the vehicle for training that employees tend to prefer. No LMS is complete without mobile learning capabilities, so don't settle for an eLearning platform that does not have this feature.
SCORM certification – An excellent LMS should be SCORM certified. (Not all learning management systems have this certification.) A SCORM certification assures you that an LMS possesses the correct tools and code to ensure your training resources/learning materials can be properly hosted and deployed. If an eLearning platform is not SCORM certified, save yourself time and money by passing it up.
Client support – An exceptional learning management system provider will help you—the client—succeed. You should seek an LMS provider that offers support from implementation through the length of time you utilize an eLearning platform. Client support services should ideally provide a user guide and include training that teaches LMS management. It's important to understand that above-average LMS providers will have a team of people available to answer any questions you might have about your social learning platform. If client support services are not included with an LMS, or if support is limited, you'd be wise to choose another eLearning system.
These are just a few features that a quality LMS should possess. Other features you should look for include tools that facilitate integration, eCommerce, collaboration, reporting, and learning trees/training. Also, you'll want a self-managed, remotely-hosted learning management system that can be run without the help of an IT team.
The Ugly Truth About LMS Fees
Before you decide which LMS will serve your organization most effectively, you should be aware of the fees that often accompany eLearning systems. While you need a learning management system that offers the services and features we've mentioned, what you don't need is to pay extra for these things. Sadly, too many LMS providers tack on all kinds of fees for services and features that (we think) should be included in the base price of an LMS. You especially want to avoid LMS providers that charge per user.
Do NOT Choose a Pay-per-user Learning Management System
A quick way to go broke is to invest in an LMS that puts a limit on how many people can use your social learning platform once it is implemented. An LMS that charges per user is financially dangerous and is not the best option. When it comes to pay-per-user LMSs, don't think twice about rejecting them. You will save a lot of money implementing a learning management system that puts no cap on the amount of users you may have.
With all the learning management systems on the market, deciding which one to invest in can be overwhelming, especially when you take into consideration the many features a valuable LMS should offer. TOPYX LMS takes the guesswork out of choosing an LMS. TOPYX is an award-winning social learning management system that possesses ALL the features and services mentioned in this article for one flat rate. Best of all, the provider of this remotely-hosted, self-managed eLearning system does not charge per user. TOPYX provides everything you need in an LMS, in one place, for one low price.
Don't let uncertainty keep you from implementing an LMS. Continue to gain knowledge about eLearning platforms until you can confidently make your decision about the best LMS for your organization.