The COVID-19 pandemic is creating new and evolving challenges for organizations within the nonprofit sector. Funding, operations, and membership growth and retention are prevalent challenges every day of the year, but they are being amplified during a time when the economy is struggling and when most of us are encouraged to stay home.
Fortunately, organizations can deploy a learning management system (LMS) that supports remote nonprofit training to make goals more easily attainable.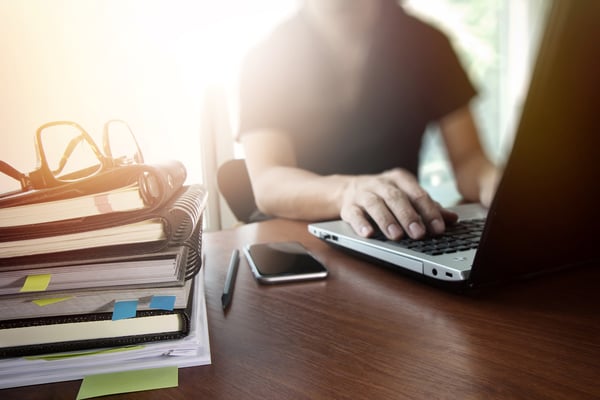 3 Ways a Learning Management System Makes
Nonprofit Goals Easier to Achieve
What are some goals you've established for your nonprofit recently? Here are a few ways a learning management system can help you ensure these goals are met:
1. An LMS helps nonprofits generate additional revenue

Although a learning management system isn't a minor expense, it can provide a significant ROI and increase revenue for nonprofits. There are two ways that a learning management system can help, explained eLearningIndustry.com.1
"The first is that you're able to train your team more effectively, which equips them with all the knowledge and skills they need to secure more donations. The second profit-boosting benefit is the ability to sell your training resources online."
Nonprofit training that caters to your employees' needs can be either created by your L&D team or purchased from a third-party vendor. If you are interested in selling your nonprofit's eLearning courses, contact your learning management system provider to inquire about an eCommerce add-on option.

2. Attract new volunteers and members, and train them remotely

Do you want to attract a greater number of dedicated volunteers and advocates to your association? An LMS can help by enabling you to incentivize volunteerism by offering free LMS training to prospective volunteers.
Volunteers and members are critical to the success of a nonprofit. They give their time, effort, and talent freely to nonprofit organizations they believe in. Without their generosity, some nonprofits would not be able to stay afloat.
You can recruit volunteers by offering a free remote training course that appeals to them. Get an idea of what type of course to offer by surveying your current volunteers about what training course would have piqued their interest when they were considering volunteering for your association.
Because an LMS features mobile learning, prospective volunteers can access their course day or night from any location and from the mobile device of their choice. At the end of the course, you might have a special call-to-action message for learners that leads them through next steps for officially becoming a volunteer.
Related Reading: Learning Management Systems Help Nonprofits Go Mobile
3. An LMS simplifies donor management

Managing a large donor base can be a significant challenge. A learning management system helps to simplify donor management by storing important donor information, such as records of past giving and completed training.
Information is stored in a secure online location that is easily accessible to donors via a donor portal (if the nonprofit chooses to give donors access to the eLearning system), as well as to organizational leaders who are tasked with donor management.
A learning management system is separate from donor management software, which many larger nonprofits choose to invest in. Nonprofits that cannot afford donor management software should take full advantage of their eLearning system to fulfill some of their donor management needs. Nonprofits can also supplement their donor management software with an online learning platform such as an LMS to manage donors more effectively.
What to Look for in an Online
Learning Platform for Nonprofits
Not all online learning platforms are helpful for nonprofits. To get the maximum benefit from an eLearning system, nonprofit leaders should choose a learning management system that is designed to help organizations provide remote nonprofit training, recruit volunteers and reduce turnover, engage the nonprofit community, and manage compliance.
A few LMS features nonprofits should look for include:
For more information, read our blog post, "How a Nonprofit LMS Drives Revenue and Membership During the COVID-19 Pandemic" or request a personalized LMS demo of the TOPYX platform today.
---
References:
[1] https://elearningindustry.com/learning-management-system-lms-benefits-non-profit-organizations