Convey Health Solutions is a specialized healthcare technology and services company that serves some of the nation's leading health insurance plans and pharmacy benefit management firms. Each year, Convey's healthcare-focused teams assist several million Americans in navigating the Medicare Advantage and Part D landscape, which can be very complex. Convey had a problem that led the company to seek help from TOPYX LMS: They were using an internal informational portal that wasn't meeting their employee training needs.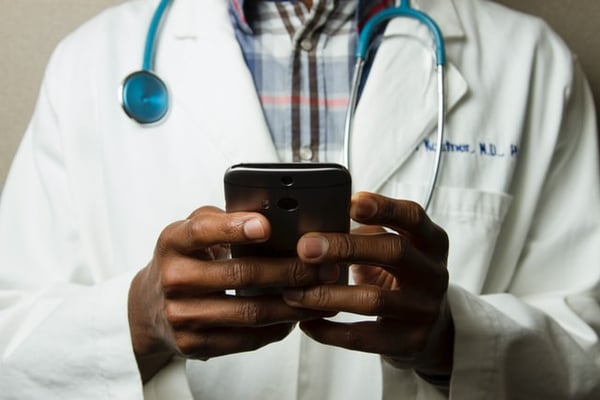 The portal that Convey Health Solutions used functioned more like a social marketing platform than an LMS. For example, the portal allowed employees to publish photos, announce birthdays, and share recipes. The portal's tools for employee training took a backseat to its social learning tools. Because Convey was growing larger and wanted to make learning in the workplace a key aspect of its culture, TOPYX LMS was implemented.
After the initial adoption of the LMS, the TOPYX platform shifted Convey's company culture to one that was more customer-focused and professional than ever before. The company also used TOPYX LMS to automate compliance training and new-hire orientation. With a full-featured, fully-hosted LMS designed to help healthcare tech companies reach their training goals, Convey Health Solutions eliminated the roadblocks that were preventing success and discovered ways to deliver better employee training and a better customer experience.
Download the Convey Health Solutions Case Study to Learn More
Many healthcare tech companies like Convey Health Solutions face L&D challenges that only the right online learning platform can fix. The larger the organization, the more help leaders may require in managing compliance training and onboarding. Healthcare tech companies can sidestep problems and deliver training easily to every employee with a few tips.
3 Ways Healthcare Tech Companies
Can Improve Training
Are your L&D programs, including compliance training and new employee training, getting your company the results it needs? Here are a few ways your healthcare tech company can improve training:
1. Make employee training the top priority

For healthcare tech companies, compliance training should be a top priority. If they let it get away from them, they can end up overwhelmed and, in some cases, in a legal bind. Also, healthcare tech companies must make it a point to train new employees thoroughly, even in the midst of a global health crisis, to ensure they have robust knowledge of products and company practices. Remote training software makes employee training possible, but only company leaders can make employee training a high priority.
Related Reading: Increase Employee Engagement with LMS Compliance Training


2. Take the focus off of social learning
Social learning can be a wonderful thing. eLearning Industry said, "Social learning is the need of the hour because it helps the acquisition of knowledge in a natural way, while it can still be complemented by and with technology."1 However, if healthcare tech companies find that their employees' training needs are not being met, it's possible that they are spending too much time utilizing the social learning features of the eLearning platform they have access to. As a result, they spend less time training workers. This equals less upskilling.
3. Utilize an LMS

A learning management system (LMS) isn't the right eLearning platform for every company. However, for those that want a highly skilled workforce, an LMS is often the perfect choice of online platform due to a comprehensive set of features that allow leaders to make employee training the star of the show while also offering social learning tools that promote connection and collaboration.


Learn more about how TOPYX LMS helped Convey Health Services streamline compliance training and employee onboarding. Download the Convey Case Study or request an LMS demo to learn more about how it can transform your organization.
---
Sources:
[1] https://elearningindustry.com/social-learning-important-need-organization