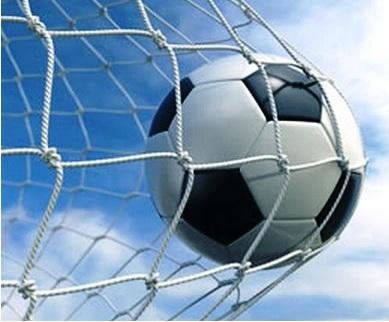 Nonprofits, associations, multinationals, and businesses all rely on learning management systems (LMS) to ensure peaceful, organized, effective operations. Because such a wide variety of companies utilize eLearning systems, it's necessary for LMSs to come in many shapes and sizes. However, there is one thing that all social learning management systems should have in common: a SCORM certification.
What Is SCORM?
Have you heard of SCORM? If not, you're certainly not alone. Too many LMS users, even administrators, have no idea what SCORM (the Shareable Content Object Reference Model) is or what makes it important. To put it plainly, SCORM is recognized as an authority, if not the authority, for learning management systems. The Shareable Content Object Reference Model is part of a national initiative that began in 1999. It was during that year when President Clinton signed an executive order that led to the creation of Advanced Distributed Learning (ADL), the initiative that SCORM comes under. From the very beginning, Advanced Distributed Learning's goal was to create a common set of standards for training software that would guide government agencies as they transitioned from in-person training to online training. As a result, SCORM was created to streamline the packaging of reusable content and some operational functions of eLearning platforms. Today, businesses, associations and government programs all view a SCORM certification as a mark of eLearning excellence.
Why SCORM Is Such a Big Deal
Why should you or anyone else care about SCORM? The short answer is, eLearning platforms are developed based on SCORM. When you think about it, this is huge. The 4th edition of the Shareable Content Object Reference Model is packed with language that third-party vendors and software developers are familiar with. Basically, SCORM is a big deal because it guides the development of eLearning systems. When an LMS is designed according to SCORM standards, Advanced Distributed Learning can consider it for SCORM certification, a badge of honor in the eLearning world.
There are a number of ways the Shareable Content Object Reference Model is a boon for an LMS, but the primary benefit of SCORM is its ability to add value to an LMS by ensuring eLearning system credibility. When you purchase a SCORM-certified LMS, you can rest assured that you are investing in an excellent eLearning system that will meet the needs of your employees long-term. Never will you have to guess as to the quality of an eLearning platform that boasts the SCORM seal of approval.
It's worth noting that there is a difference between SCORM compliance and SCORM certification. A product may be compliant with the Shareable Content Object Reference Model, but that does not mean it will perform as well as a SCORM-certified LMS.
Try a FREE Demo of a SCORM-Certified LMS
eLearning platforms are customizable. Whatever your company's needs may be, there is an LMS on the market that can meet them. But, no matter what type of LMS you choose to invest in, make sure that it has a SCORM certification.
Have you heard of TOPYX, the award-winning, SCORM-certified social learning management system that is proudly used by organizations like Interstate Batteries, CSX and Rotary International? TOPYX is a robust LMS that features mobile learning, learning tools interoperability, xAPI, social learning tools, eCommerce, collaborative learning, and so much more. Because it is a flat-rate LMS, TOPYX charges absolutely no hidden fees or per-user fees.
A SCORM certification doesn't merely protect individuals from purchasing sub-par LMSs (but if that were its only merit, it would be enough). It also helps LMSs meet the professional needs of employees in measurable ways.
Does your workplace utilize a SCORM-certified eLearning platform? If not, consider implementing an LMS that carries the approval of the Shareable Content Object Reference Model. A SCORM-certified eLearning system will help your company score big.