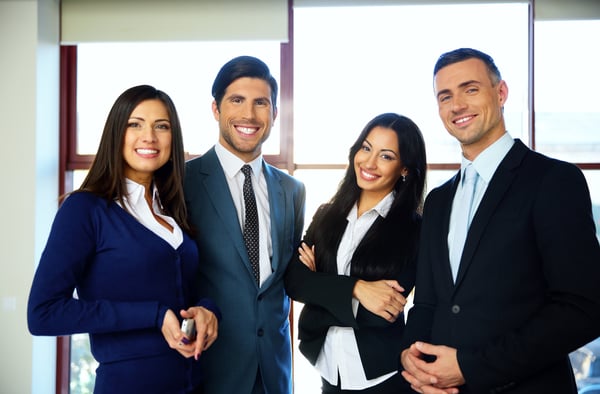 In the U.S., there are over 80,000 professional associations that provide continuing education on some level.1 Many of these associations deliver continued education with a learning management system.
"...in recent years, association learning solutions have shifted rapidly toward virtual classrooms, self-paced online courses, and other forms of digital content... The foundation of today's successful association learning solutions is the learning management system (LMS)," according to TalentedLearning.com.2
Does your association use an LMS? If so, it's vital to ensure that the eLearning system is meeting your organization's needs. You can determine this by watching for a few signs that indicate an LMS software change might be in order.
Does Your Organization Need a New Association LMS? These 3 Signs Point to "Yes"
While an LMS can be an effective vehicle for delivering training and continuing education for associations, sometimes it's best for associations to migrate to different LMS software. Here are a few signs that your organization needs a new association LMS:
1. You've outgrown your LMS
Are you paying your LMS provider to accommodate additional users as a result of reaching your user cap? If so, it might be time to invest in new LMS software. Learning management systems that charge per user or have a user cap can be money pits, especially if your association is large or growing quickly.

If your association has outgrown its LMS either in users or has a need for more modern features to achieve your goals, start looking at new LMS software options and sign up for demos. Many options exist, and at least one will meet your training needs and fit within your budget.
2. The LMS isn't being used
An LMS is not worth much if a sizable portion of your members, employees, and volunteers aren't using it. Your user base needs to be regularly logging in and interacting with online courses, forums, etc. for your organization to get the highest return on your investment. If they are not, your investment will go to waste, and your user base will be under-trained. Use your LMS reporting feature to determine how frequently users are active within the eLearning system.
There are several reasons why people won't use an LMS -- one is poor UX. For example, your current LMS may require multiple sign-ins or have a confusing, busy interface. Before you toss the learning management system, try creating a better user experience by enabling a Single Sign-On login procedure and cleaning up the user dashboard. If, after that, you still aren't seeing better engagement, consider fresh LMS software.
3. The LMS won't integrate easily with your AMS
Like most associations, your organization is likely using association management software (AMS) to streamline event registration, emails, payment processing, and more. An AMS isn't in competition with an LMS as they both serve different purposes. Chances are your association relies on both systems. Trouble ensues when they don't integrate properly.
Your AMS is crucial to the success of your association, and you must successfully complete LMS integration to avoid issues. If it doesn't, consider switching to an association eLearning system that can more effectively integrate with key systems across your association.
Don't Let the Wrong LMS Software Hold Your Organization Back
The benefits of an LMS for associations are undeniable, but not every eLearning system can deliver them. If your association has outgrown its current LMS, the system isn't being used often enough, or the LMS won't integrate easily with your AMS, it may be time to research new learning management solutions you might not have considered in the past.
Curious about what differentiates an association LMS from all the other online learning platforms? Explore our related blog, "What Differentiates an Association LMS from the Other Online Learning Platforms?" or you can request a demo of the TOPYX LMS for associations.
---
References:
https://talentedlearning.com/top-10-association-lms-solutions-in-the-world/
https://talentedlearning.com/top-10-association-lms-solutions-in-the-world/