As of mid-March 2020, the COVID-19 pandemic had caused 56 percent of associations to cancel or postpone a face-to-face meeting, with sixty-five percent of respondents who canceled an event lacking the insurance coverage necessary to cover those incurred costs.1 This is not the only way the coronavirus pandemic has negatively affected associations.
Due to the economic impact the pandemic has caused, many associations have likely experienced decreased membership/revenue, and some have probably had to let employees go. Now more than ever, it is vital that associations have strong leaders in place that are equipped to navigate the COVID-19 crisis. By offering remote training to support leadership, this situation can become a reality.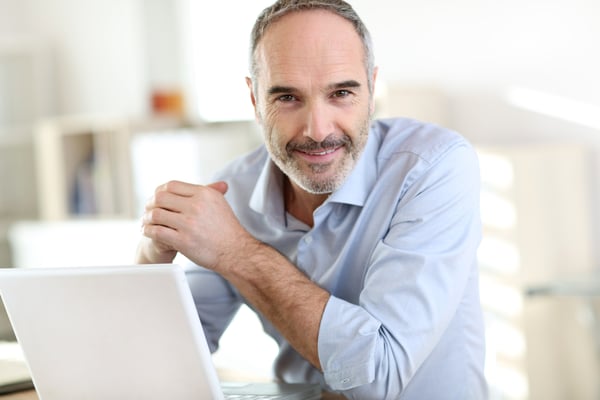 3 reasons associations should prioritize
leadership training during COVID-19
Here are a few reasons why your association should give every employee access to online leadership training in the midst of COVID-19:
1. A growing leadership team is a must in the midst of a crisis

Not every association has a large senior leadership team. On the contrary, many nonprofits' leadership teams are small due to a low number of employees, overall.
"'Even with 75 percent of nonprofits employing 10 or fewer staff members, organizations can still benefit from a senior leadership team...even if one person leads multiple functions in the organization," says Peggy Outon, assistant vice president of community engagement and leadership development at Robert Morris University.2 "In smaller organizations, the cross-training of leaders is even more critical, should a crisis strike."
The coronavirus pandemic is a true crisis, and while association leaders should be cross-trained, new junior leaders should also be developed. This will help take some of the burden off the current leadership team by ensuring they are not bogged down with tasks and are free to do what they do best, which is lead.
Related Reading: What Differentiates an Association LMS from the Other Online Learning Platforms?
2. Unlikely leaders appear during times of crisis
Organizations are always in need of capable leaders. If they can't locate them from within the association, they must look for outside talent. It is better financially for associations weathering the pandemic to promote from within. To do that, senior leaders must keep in mind that unlikely leaders sometimes appear during times of change and crisis.
Perhaps there is a great potential leader right under your nose whom you are unaware of. By offering every employee leadership training and tracking their progress using LMS reporting, you'll be able to spot those who have natural leadership abilities. Or, you may discover that certain employees who have never spoken up about their desire for a promotion in the past are very interested in getting into a leadership role. Either way, offering leadership training will help you find the leaders your association needs.
3. Because training new leaders will help associations promote from within
As stated above, it is more expensive to hire new leaders than to develop your current employees' leadership skills and promote from within. It costs on average $4,000 for companies to onboard a new staff member.3
"There's no need to spend time and money advertising your position, reading tons of applications and interviewing a bunch of candidates. Even when you think you've found your ideal candidate, there is always the chance he or she will turn down your offer in favor of a competitor's," according to CareerBuilder.com.4 "When promoting from within, you can quickly narrow down your candidate pool and the information you need to evaluate them is readily available. Not to mention that minimizing your time to hire also minimizes the productivity lost from having an open position. Plus, the likelihood an employee will turn down a promotion is little to none."
Including leadership training in your online employee training curriculum will help spare your company the cost of investing in outside talent. This is critical as COVID-19 has taken a toll on many nonprofits' financial health.
Related Reading: 3 Ways Associations Can Use Social Learning to Increase Member Engagement and Revenue
Create and deliver online leadership training using an LMS for associations
As the coronavirus pandemic plays out, your association should strive to offer online leadership training to each employee. Doing so will ensure you have sufficient leadership during this current crisis and future crises, help you spot potential leaders you otherwise would have overlooked, and enable you to save money by promoting leaders from within instead of scouting new talent.
The most effective way to offer online leadership training is through an association training software like a learning management system (LMS). An LMS features the tools your admin team needs to create, distribute, track, and report on all types of eLearning, including virtual leadership training. The TOPYX Quick Start Program allows you to launch an LMS in a matter of days and begin reaping the benefits of offering leadership training quickly. Request an LMS demo of TOPYX to learn more.
Curious about how an association LMS differs from other learning management systems? Check this out.
---
Sources:
1. https://www.pcma.org/covid-19-research-impact-associations-future/
2. https://afpglobal.org/news/senior-leadership-teams-and-how-they-make-or-break-nonprofits
3. https://toggl.com/blog/cost-of-hiring-an-employ
4. https://resources.careerbuilder.com/human-capital-management/benefits-of-internal-promotions