Volunteers are critical to the success of an association. Associations that fully utilize volunteers can operate at nearly half the average budget of those that don't.¹ To make better use of your own volunteers, use an association LMS to deliver online volunteer training, that increases productivity.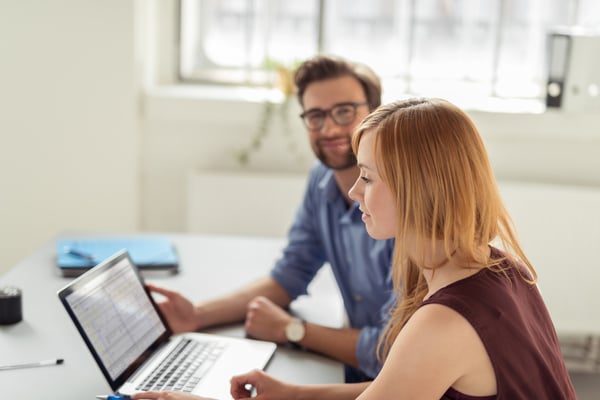 Why Associations Should Use Their eLearning System to Optimize Volunteer Performance
LMS training can help associations improve volunteer productivity in multiple ways. Here are the top three that will allow your association to run more efficiently, even with a small in-house staff.

1. LMS training prepares volunteers for projects in advance -- Training volunteers on site can eat into hours that could be spent working. By using an LMS to provide pre-project training online, associations can help volunteers hit the ground running when they arrive in person. This type of training can be offered each time a volunteer commits to a new project.

Those additional hours will add up quickly, not just in productivity, but in the value of volunteer dollars. The estimated U.S. national value of each volunteer hour is $25.43.² That means if an association frees up 1,000 hours for volunteers to be productive, it will achieve the equivalent of a $25,000 improvement in the bottom-line. Using an eLearning system to train volunteers in advance is a practical way to give them more time to contribute to an organization.

2. LMS training engages volunteers -- Associations should make volunteer engagement a top priority. "For every dollar nonprofits invest in effective volunteer engagement, they can expect up to $6 in return – a six-fold return on investment," stated Where Should Nonprofits Use Volunteers? Everywhere.³

The more engaged volunteers are with an organization, the more likely they are to be productive. According to VolunteerHub, providing training can engage volunteers with an association.4 Training also gives volunteers the skills they need to carry out the tasks assigned to them, which is the simplest way to improve productivity.

By helping associations engage and upskill volunteers, training delivered with a learning management system can drive volunteer performance.
3. LMS training helps volunteers feel appreciated -- One of the best ways to increase a volunteer's productivity is to show them how appreciated they are. Saying "thank you" in tangible ways will inspire those who volunteer to put even more effort into contributing to your association.

Gifting volunteers with training courses is a thoughtful way to acknowledge their hard work and boost productivity via increased engagement and a broader skill set. Many associations sell pre-existing training courses, especially certifications and professional development courses, but these courses can be given for free to select people.

Use surveys to find out what type of online courses your volunteers are most interested in. Consider gifting volunteers with courses that lead to certifications, skills that allow them to move up in their careers, or improve their personal lives to thank them for their contributions.

Related Reading: What Differentiates an Association LMS from the Other Online Learning Platforms?
Online Training Helps Associations Increase Volunteer Productivity and Reduce Turnover
If you want to increase the productivity of your volunteers, use LMS training to engage them, prepare them for projects in advance, and help them feel valued. In addition to optimizing volunteer performance, training delivered with an LMS minimizes volunteer turnover,5 so your association can continue getting value from its most experienced members.
---
References:

1, 3. Points of Light. Where should nonprofits use volunteers? Everywhere. https://www.pointsoflight.org/blog/where-should-nonprofits-use-volunteers-everywhere/.
2. Independent Sector. Value of volunteer time. https://independentsector.org/value-of-volunteer-time-2018/.
4. VolunteerHub. 7 tips for building a volunteer engagement strategy. https://www.volunteerhub.com/blog/volunteer-engagement-strategy/.
5. eLearning Industry. How to boost volunteer engagement through your LMS. https://elearningindustry.com/boost-volunteer-engagement-lms-case-study.