Customer training is critical to the success of tech companies. This is especially true now, as the COVID-19 pandemic has thrown tech companies around the world into a state of disruption, and customers need a sense of normalcy. Everything in their world is changing -- tech companies providing quality technology training to customers should not.
During the Coronavirus crisis, tech companies should strive to deliver easy-to-understand instructions to customers about how to use their company's products. By avoiding several key mistakes with customer training, tech companies can ensure customers have the information they need to get the maximum benefit from their products and build brand loyalty.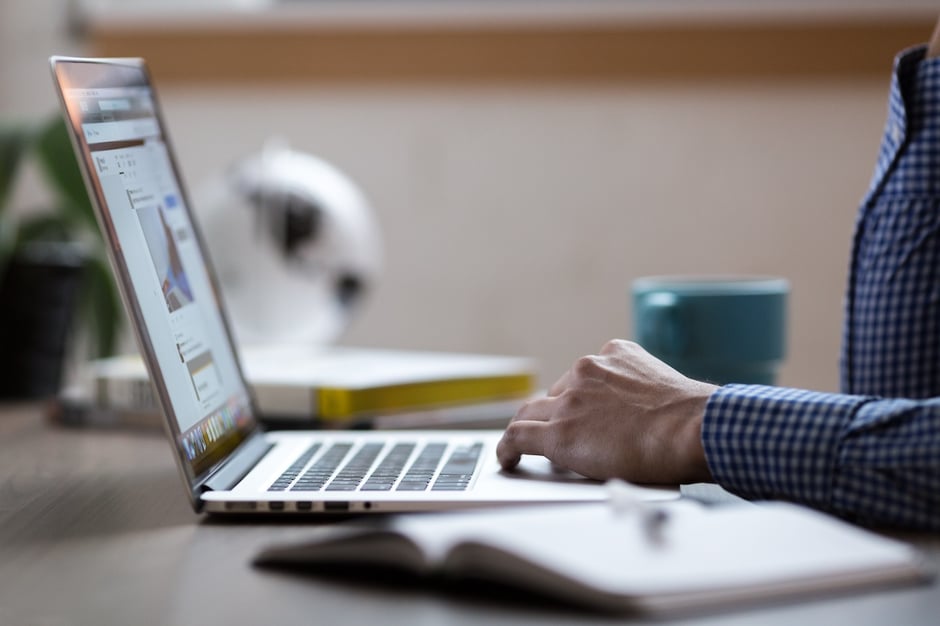 What Not To Do When Training Customers During the COVID-19 Pandemic: Tips for Tech Companies
Here are a few blunders you'll want to steer clear of when offering customer training in the next few weeks and beyond:
1. Be Unaware of the Needs of your Customers
Now more than ever, this is a time in which company leaders need to be more in touch with their audience, otherwise, they risk creating irrelevant training programs that can lead to lower product engagement.
You can get in sync with your end-users by putting yourself in their shoes. What might they be feeling at this moment? Some are likely under a greater amount of stress than they have been in some time. This means they could have a harder time engaging with and focusing on training. Another way to get in touch with end-user needs is by surveying them using social learning tools.
Are you willing to do what is necessary to understand the mental and emotional state of most of your end-users, as well as discover their training needs? If so, you will create customer training programs that earn superior results, even during a time of intense stress.

2. Fail to Provide Training at the Customer's Chosen Pace
Don't make the mistake of rushing training in an effort to quickly get end-users comfortable using your products. When training is rushed, it causes stress, and that is the last thing your customers need right now as the Coronavirus becomes an increasingly aggressive public health threat.
Instead of speeding up the training process, tech companies should create training that can be self-paced, isn't overwhelming to users, and encourages knowledge retention. Also, customer training should be available via mobile devices so that end-users can access it on their own time. Their work schedules may be disrupted due to the COVID-19 pandemic, making flexibility in a customer training program essential. Making your customer training program mobile-friendly through mobile learning will provide end-users with the flexibility they need to get the most from training.
3. Train End-Users Outside of the Business Context

Tech companies that train end-users outside of business context are making a major mistake. Because many customers will be preoccupied with outside stressors due to the COVID-19 pandemic, It's especially important to provide training that is as easy to understand as possible. CIO.com offered an example of training customers outside of business context:
Related Reading: How eLearning Tools Enable Remote Training During the COVID19 Pandemic
"IT is quite comfortable with instruction on the particulars of how to use a particular CRM package or how to securely configure a laptop or wireless network, but the training often stops there. What's missing is teaching users how to use that new business system to augment traditional work patterns." 1
The contributor went on to explain that a trainer can only train end-users within a business context if they have an understanding how "a particular business function like marketing or procurement works, knowledge they don't always have." By getting the necessary knowledge from SMEs, trainers can deliver comprehensive training to end-users and ensure they have a solid grasp on how to use their company's products.
Keep Customer Training Robust
Despite the Coronavirus Crisis
Customer training is vital for tech companies. It helps end-users realize the value of a business' product, which sets them up for success with using the product and benefiting from it. A customer training program also helps tech companies build strong relationships with their customers and deliver a better customer experience.
Do you want to increase customer retention, drive knowledge retention, and lower customer training program costs? If so, your tech company will benefit from an online learning platform like TOPYX that specializes in technology training. Request a personalized LMS demo of the TOPYX platform to learn more about technology training.
---
References:
[1] https://www.cio.com/article/2436969/five-mistakes-it-groups-make-when-training-end-users.html