Sometimes it seems like the cure for low employee engagement doesn't exist. Company leaders and L&D decision makers spend countless hours trying to find a solution to employee disengagement. While some companies have discovered the key to their employees' hearts and minds, others are still wondering where to start.
Is employee disengagement an issue your company struggles with?
In reality, there is probably not a clear-cut, works-every-time-for-everyone solution to low employee engagement. However, there are many small things a company leader can do to improve rates of employee satisfaction and engagement. One of those things is leveraging webinars as a learning tool.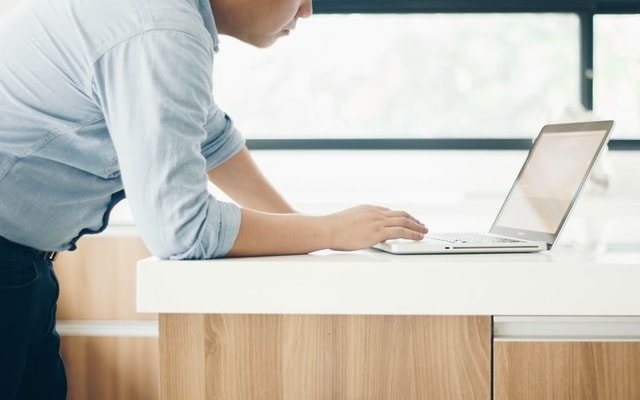 What Is a Webinar, and Why Does it Engage Employees?
A webinar, or a web-based seminar, is a presentation, workshop, seminar, or lecture that takes place online through video conferencing software. A webinar allows participants to communicate with one another in real-time and share documents, audio, and applications. In many cases, a webinar experience includes live streaming.
Webinars are an ideal tool for increasing employee engagement. The company Collaborative Exchange wrote, "Utilize webinar and webcasting services. These visual, interactive, web-based seminars offer features like polls, applications like gamification, and the element of real-time authenticity, all of which make it more enticing to attend and easier for the audience to connect."
Webinars are engaging for several reasons other than those listed above. For example…
A webinar engages more than just one physical sense, and therefore appeals to individuals of different learning styles. Those who best learn visually will love seeing their peers on their device screen, not merely hearing them as they would in a conference call. They will also benefit from seeing documents and applications as opposed to simply being told about them. Also, many webinar software programs provide closed captioning for the hearing impaired. For people who are auditory learners, a webinar is an excellent learning and training tool. A webinar gives auditory learners access to audio recordings shared by instructors as well as peers. In many cases, webinars are recorded so attendees can access them at later times to take notes or catch up. This is a helpful feature for those who tend to be auditory learners. Last, webinars are often the learning tool of choice for hands-on learners, also known as kinesthetic learners. Why? Because, a webinar leader can enable screen sharing during a web-based seminar, which allows employees/attendees to practically apply/practice what they are being taught (for example, how to use a new app). Truly, a webinar is a learning tool that appeals to and engages a variety of types of learners.
A webinar is both social/informal and formal. However, some people would agree that it leans a little more social than formal. This is significant because 70 percent of what humans learn is learned socially, not formally. This is not to say that a webinar is not a formal learning tool – it is. It is structured and delivers learning content in a deliberate way. But, it is also social. It connects people, enabling them to talk in real-time and share knowledge with one another. A webinar removes the coldness of classroom-style learning but maintains the intentionality and format of a more traditional learning experience. As a result, participants get the best of both the informal learning and the formal learning world.
A webinar promotes learning retention. In a world full of distractions, retaining knowledge doesn't happen easily. Webinars are perfect tools for promoting learning retention because they, as mentioned earlier, promote formal as well as informal learning. eLearning expert Christopher Pappas said that to boost learning retention, eLearning designers should integrate interactive elements and activities into corporate learning. He wrote, "If you want the learners to remember the information, make them feel like they are active participants.
Interactive activities can give them the opportunity to become fully engaged by the content, which means that they will be more likely to retain the knowledge or skills that are being taught." When audio, video, and screen sharing are combined, a webinar can be an interactive experience that helps employees remember what they learned for weeks, months, and even years after they participate in a web-based seminar.
Learning Management Systems (LMSs) Feature Webinar Tools
There are many different software programs that enable webinars. One type of computer software program that is almost always equipped with linking to webinar capabilities is a learning management system (LMS).
LMS providers understand that webinars engage employees – that's why they usually ensure LMS software has the ability to link to webinar tools included in it. In addition to linking to webinar tools, like GoToMeeting and Webex, a fully hosted learning management system like TOPYX LMS includes features such as…
Language localization
Learning Tools Interoperability (LTI)
Social learning tools
eLearning content library
Learning management reporting
Mobile learning
Collaborative learning tools
eCommerce
Request your free demo of TOPYX LMS today to learn more about its webinar feature firsthand.
Does your company use webinars to increase employee engagement and learning retention? If not, today might be the perfect day to start.