FOR IMMEDIATE RELEASE
BONITA SPRINGS, FL – Interactyx is excited to announce it has earned a spot on Inc. magazine's Inc. 5000 listing of fastest-growing private companies for the second year in a row. For 34 years, Inc. magazine has welcomed the fastest-growing private companies in America into this very exclusive club (http://inc.com/inc5000).
Interactyx is the developer of TOPYX®, a leading learning management system (LMS) software. TOPYX is an award-winning, full-featured software-as-a-service (SaaS) online learning platform that engages learners by providing a collaborative learning environment for growing businesses, associations, nonprofit organizations and eCommerce needs of any size throughout the world.
"The story of this year's Inc. 5000 is the story of great leadership. In an incredibly competitive business landscape, it takes something extraordinary to
take your company to the top," says Inc. President and Editor-In-Chief Eric Schurenberg. "You have to remember that the average company on the Inc. 5000 grew nearly six-fold since 2012. Business owners don't achieve that kind of success by accident.
The average company on the list achieved a three-year sales growth of 490%. The Inc. 5000 list has an aggregate revenue of $205 billion and generated 647,000 jobs over the past three years.
"We are honored to earn this prestigious recognition as one of the fastest-growing private companies in America for the second consecutive year," stated Alfred R. Novas, Chief Executive Officer of Interactyx. "I would like to personally thank our clients, many of whom have been our clients for years and a crucial part of Interactyx's ongoing success story. I believe we have the best clients in the world. Our entire TOPYX team is fully committed to supporting our clients' learning and development initiatives, and providing the best LMS software, for the best value in our industry. To earn a spot on the Inc. 5000 list for a second year in row is an honor our entire team cherishes."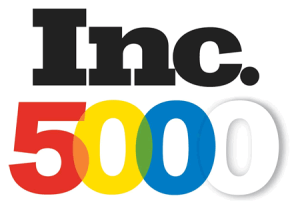 About Inc. 500 | 5000:
The Inc. 5000 ranks the top 5000 fastest-growing private companies as determined by Inc. magazine, and also features a special ranking of the top 10% of the list as the Inc. 500. The Inc. 5000 is ranked according to percentage revenue growth over a four-year period.
About Interactyx:
Interactyx, the developer of TOPYX learning management system (LMS), is a global eLearning software company providing engaging and interactive learning experiences to learners, businesses, associations and nonprofit organizations of any size.
Since 1995, Interactyx has worked with educational programs to develop engaging learning management solutions. Interactyx is at the forefront of developing eLearning and social LMS solutions that engage learners and enhance collaborative learning environments. TOPYX has gained acceptance as an innovative, affordable solution to deliver a complete eLearning software solution meeting the needs of today's learner that is the best value in social learning software.
Interactyx contact:
Jeffrey A. Roth
Vice President, Marketing and Communications
+1.888.575.2266 x201 or +44.20.7084.6244 x201
jeffrey.roth@interactyx.com
Interactyx
3461 Bonita Bay Boulevard
Suite 207
Bonita Springs, FL 34134
USA