FOR IMMEDIATE RELEASE
BONITA SPRINGS, FL – Interactyx, the developer of the TOPYX® learning management system (LMS) software, and EdTek Services, Inc., a full-service eLearning technology and support provider for small to midsize organizations, are excited to announce a strategic partnership to jointly serve the growing eLearning market.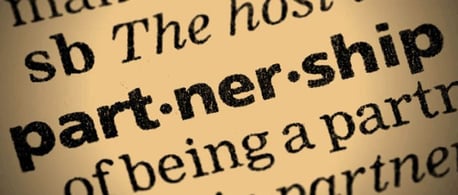 TOPYX LMS is a fully-hosted, social learning management system without user, data or implementation fees. TOPYX clients include global users across all industries, including Fortune 100 public companies to midsize private companies, nonprofits organizations, associations, governmental agencies and educational institutions. Clients choose TOPYX because of its ease of use, engaging peer-to-peer learning tools, outstanding value, robust feature set and dedicated support teams to provide compliance training, external portals, sales training and other online learning management needs.
EdTek Services, Inc., founded in 2003, focuses on supporting smaller education providers in the academic, business and nonprofit sectors with access to premium eLearning consultation, services and technology with an affordable pricing model. Through this partnership EdTek will offer TOPYX LMS as part of their robust catalog of eLearning options for their clients.
"We partner with leaders in the eLearning industry, like TOPYX LMS, to provide best-in-class solutions for our clients," Paul Jacobelli, President of EdTek, said. "TOPYX LMS has proven to be a client-centric, full featured platform that will fit perfectly with the philosophy of EdTek to help our partners deliver successful education programs at a cost that is both affordable and sustainable."
"We are excited to be working with Paul and his team at EdTek," states Alfred R. Novas, Chief Executive Officer of Interactyx. "The synergies of working together to better serve small to midsize organizations in need of a learning management system and other eLearning resources will allow us to reach a broader audience with more comprehensive solutions that will help them exceed their learning and development goals."
About EdTek Services, Inc.:
EdTek partners with small to medium-sized companies, non-profit organizations and traditional education institutions and offers consulting, training, hands-on administrative support and technology solutions in an all inclusive package that enables its clients to focus their resources on instruction and learning. By offering solutions for online learning software, instructional design, course development, instructor recruitment and training and program management, EdTek helps smaller organizations stretch their budgets to deliver the same level of quality education as any of the leading training and education providers in the marketplace.
About Interactyx:
Interactyx, the developer of TOPYX Learning Management System (LMS), is a global eLearning software company providing engaging and interactive learning experiences to learners, businesses, associations and nonprofit organizations of any size.
Since 1995, Interactyx has worked with educational programs to develop engaging learning management solutions. Interactyx is at the forefront of developing eLearning and social LMS solutions that engage learners and enhance collaborative learning environments. TOPYX has gained acceptance as an innovative, affordable solution to deliver a complete eLearning software solution meeting the needs of today's learner that is the best value in social learning management software.
Interactyx is an Inc. magazine 5000 recognized company for two consecutive years.