FOR IMMEDIATE RELEASE
Interactyx, the developer of TOPYX LMS, earns the 790 ranking in 2014's Inc. 5000 list with 579% three-year revenue growth.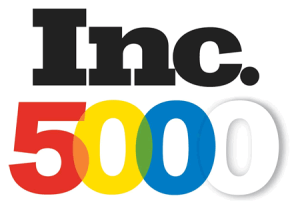 BONITA SPRINGS, FL – August 20, 2014 - Interactyx is excited to announce it has earned the position of 790 in Inc. magazine's Inc. 5000 listing of fastest-growing private companies. For 33 years, Inc. has welcomed the fastest-growing private companies into a very exclusive club.
Interactyx is the developer of TOPYX®, a leading social learning management system (LMS) software. TOPYX is an award-winning and comprehensive software-as-a service (SaaS) eLearning platform which engages learners and provides collaborative learning environments for businesses, associations, nonprofit organizations and eCommerce needs of any size throughout the world.
"As an Inc. 5000 honoree, Interactyx now shares a pedigree with Intuit, Zappos, Under Armour, Microsoft, Jamba Juice, Timberland, Clif Bar, Pandora, Patagonia, Oracle, and other notable alumni," said Eric Schurenberg, President and Editor in Chief, Inc. magazine. "In addition to Interactyx, the 2014 list added such powerhouses as GoPro, Bridger, Fuhu, Tough Mudder, Bowlmor, and Lending Club. You are in good company – which is exactly where you belong."
"Congratulations to you and your team," continued Schurenberg. "You should be proud of all Interactyx has achieved to date. I wish you many more years of success."
"On behalf of the entire Interactyx team, we are very grateful to be named to the Inc. 5000 list for 2014, joining the list of fastest-growing private companies in America," stated Alfred R. Novas, Chief Executive Officer of Interactyx. "A special thanks to all our clients for allowing this recognition to become real, especially to our earliest clients who believed in us when we launched TOPYX, and are still clients today."
Novas continued, "Our entire TOPYX team is fully committed to providing the best social learning management system and best value in our industry. Earning the position of number 790 in the Inc. 5000 listing is acknowledgment in the marketplace of this commitment and acceptance."
About Inc. 500 | 5000:
TheInc.5000 ranks the top5000 fastest-growing private companies as determined by Inc. magazine, and also features a special ranking of the top 10% of the list as the Inc. 500. The Inc.5000 is ranked according to percentage revenue growth over a four-year period.
About Interactyx:
Interactyx is a global eLearning software company providing engaging and interactive learning experiences to learners, businesses, associations and nonprofit organizations of any size.
Since 1995, Interactyx has worked with educational programs to develop engaging learning management solutions. Interactyx, the developer of TOPYX, is at the forefront of developing eLearning and social learning management system (LMS) solutions that engage learners and enhance collaborative learning environments. TOPYX has gained acceptance as an innovative, affordable solution to deliver a complete eLearning software solution meeting the needs of today's learner that is the best value in social learning software.