To say that eLearning is important to the corporate world is an understatement. It would be more accurate to say eLearning, or online learning, is indispensable. This is true for all kinds of companies and organizations. There are countless reasons for this. The primary reason, as research is showing us, is that eLearning saves money. "e-Learning saves businesses at least 50%. Especially when they replace traditional instructor-based training with e-Learning," wrote Christopher Pappas in Top 10 eLearning Statistics for 2014 You Need to Know. He also claimed that online learning reduced instruction time by up to 60 percent. This means that a 60-minute training session delivered in a traditional classroom setting can be conveyed in a mere 24 minutes. This can make an enormous difference in the amount of information that a learner retains. Online learning keeps employees engaged in training. It also saves companies money and reduces instruction time for employee training. It is also known to promote collaboration, among other benefits.
It's easy to prove that eLearning is valuable. But, the average company leader's most difficult task is not proving the worth or importance of eLearning. Neither is it a matter of implementing a learning management system (LMS). Instead, it often lays in getting learners to consistently partake of the training. This is the case whether the training is offered through an LMS or via another online platform.
Have you found it hard to get employees, members, or volunteers to log into their LMS user accounts? What about online learning-based training? Has it been a struggle to ensure that these individuals take part? If so, you are not alone. It is true that eLearning is more engaging than other types of learning. But, the facts remain that people are busy, and training is often not at the top of their list of priorities. It is hard to change another person's priorities. But, you can take concrete actions that will promote eLearning in your company.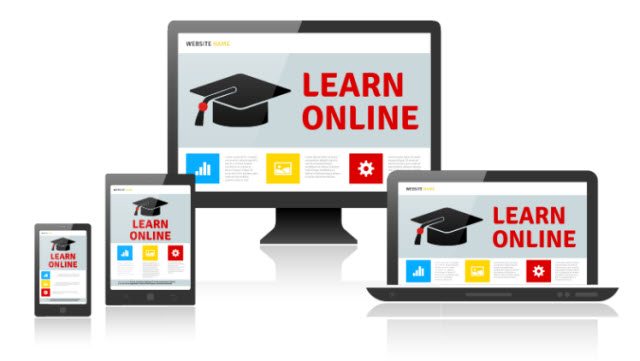 Fast Ways to Get Your Employees Participating in Online Learning
If you are strategic about it, promoting online learning in your company can be easy. Here are three easy ways to get your employees participating in online learning:
Create a closed Facebook group – When people are bored, one of the first things they do is whip out a mobile device. They may open their Facebook application, scroll through Newsfeed, and post a status update. And why shouldn't they? Research has shown that the use of social media triggers the release of dopamine, "a neurochemical known as the "reward molecule," stated the American Marketing Association. Use social media to your company's advantage. You can achieve this by creating a closed Facebook group for your employees. This would be an ideal place to share training information and videos. It will also be a good place to encourage users to interact and collaborate. Invite employees to training-specific events. Creating a closed Facebook group for workers is free. It's an effective way to promote online learning in your company.
Personalize a hashtag that promotes training and learning –Facebook isn't the only social media platform good for training purposes. Twitter is another option. The helpful thing about Twitter is that it allows you to create and use hashtags. (A hashtag is a label comprised of a word or phrase with the pound sign preceding it. When users search a specific hashtag, they get shown all messages that have been tagged with that hashtag.) Personalizing a hashtag that promotes training is a good idea. It can encourage your employees to use your company's learning management system. This can also further engage them in online learning. In his article How to Promote Corporate eLearning Within Your Organization, Christopher Pappas said, "…it's crucial to choose a tag that's easy to remember. It should also align with your brand image and the subject matter. Avoid long tags that are difficult to spell or contain special characters. Don't forget to put your hashtag on all marketing materials. This is important also for your corporate eLearning course, website, and newsletter. Be sure to use hashtags to promote your live webinars. This encourages employees to discuss important topics during the event."
Ensure a single sign-on login process – If there's anything today's average employee is hungry for, it's convenience. Try not to require logging onto a social learning platform. That's a pain in the neck. That can lessen the chance of these individuals participating in online learning. Many would agree that any process that requires more than one login is too complicated. There is a convenient way company leaders can ensure a single sign-on login process. Implementation of Learning Tools Interoperability (LTI) is recommended. This is a technology that connects many different systems and streamlines online learning. Or, it can be easier to start fresh with a learning management system that includes LTI as a feature.
In what ways will you facilitate online learning in your company this month?