In your opinion, what is a learning management system (LMS) good for? Employee training? Business organization? Professional communication? Unifying teams? Connecting peers? Yes, an LMS can facilitate all this and more. But, what is often overlooked is the idea that an LMS, or an eLearning system, can also increase an employee's work performance.
A workforce's overall performance has everything to do with the success, or lack thereof, of a company. Demand Media's Ruth Mayhew says, "The objective of business owners is profitability. Your organization's success depends on your employees' performance; poor performance is detrimental to your company's success." If a company is struggling to meet its goals, leaders should treat the problem at the source by enabling employees to perform at their highest level.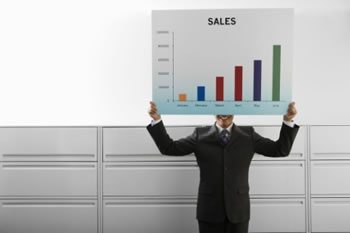 Telling an Employee to Work Harder, Doesn't Work
Have you ever noticed that simply stressing the importance of hard work and high productivity to employees doesn't significantly change the quality of their work? Business owners who have been down this road a few times need a new approach. Implementing a social learning management system is an approach that many employers are finding legitimately increases workforce productivity.
In the paper Knowledge Management Platform for Online Training, Ramona Oros, Andreas Pester and Caterina Berbenni-Rehm make it clear that there are three requirements for successful learning that maximizes work performance:
Clearly structured learning processes
Well-organized learning
Knowledge and skill pools
Sometimes it can be a challenge for organizational leaders to structure employee training in such a way that fulfills these three requirements. That's where an LMS comes in.
A Social LMS Promotes Structured Learning
A social learning management system facilitates clearly structured learning processes, provides well-organized and structured learning and increases knowledge and skill pools of employees. It does this by…
Giving administrators the ability to personalize training courses to meet the needs of each individual learner, or groups of learners.
Putting an end to the one-size-fits-all training model, increasing learning comprehension and expanding employee knowledge and skill pools through effective online training.
Organizing employee training via tools designed specifically for that purpose. LMS reporting tools help administrators easily view, manipulate and export data. For employees, a social learning management system keeps training structured, simple and interesting. In fact, a 2010 study revealed that about three-quarters of Wal Mart employees preferred online learning to other types of training. This may have been due to the engaging, social nature of eLearning.
How to Increase Workforce Performance By At Least 13 Percent
The beauty of eLearning is its accessibility. Because an LMS is cloud-based, it holds all of a company's resources and materials online in a safe location. Users (employees) can access this pool of information at any time, from any device, from any location. This enables them to work from home when necessary and still receive supervision and input from managers. According to a Stanford University study, working from home can result in a 13 percent increase in work performance.
Those seeking a social LMS that fosters clearly structured learning processes, well-organized learning and knowledge and skill pools don't have to look far. TOPYX, an award-winning LMS praised by companies like Honeywell and CSX, is loaded with features that promote engaging, structured learning. Additionally, TOPYX, a flat-rate LMS, charges no per-user fees and can be managed without the assistance of an IT team.
An ounce of organization and structured learning can turn an under-productive workforce into a community of high-performing champions. Company leaders can give their employees this chance by implementing a social learning management system. It truly is as simple as that.