In the initial stages of choosing a Learning Management System (LMS), people often wonder what the features of a good LMS are. They may have a general idea of what their organizations will require from an LMS (for example, mobile learning features or social learning tools) but might need to be educated about what features LMSs commonly have and what the features of a good LMS are. Sometimes, individuals need to start at ground zero and find out what a learning management system is. (We answer the question "what is an LMS?" here.) Once a company decision maker has a grasp on what an LMS is and does, he or she can begin to explore learning management system features like Learning Tools Interoperability.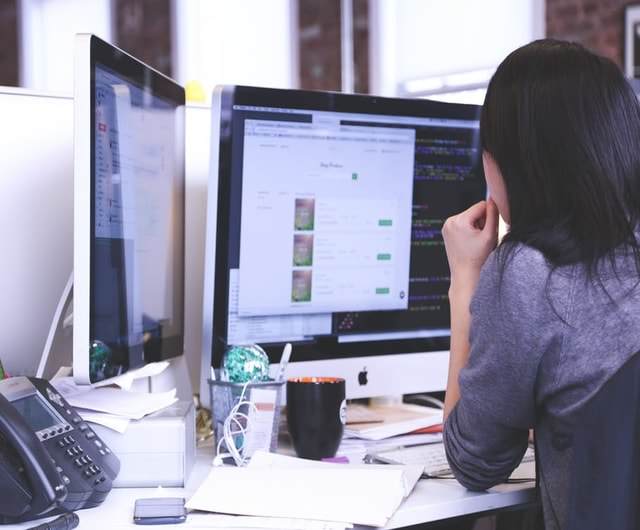 Learning Tools Interoperability (LTI): One of the Features of a Good LMS
In our opinion, Learning Tools Interoperability (LTI) is most certainly one of the features of a good LMS. More accurately, LTI is a feature that every great eLearning system possesses. Despite its importance, many LMS-seekers don't know what LTI is or why an LMS should feature it. Allow us to explain. Once you have a full understanding of LTI, you won't want to invest in an eLearning system that lacks it.
What is Learning Tools Interoperability (LTI)?
LTI is an acronym for 'Learning Tools Interoperability'. Learning Tools Interoperability is a specification that was developed by the IMS Global Learning Consortium. In short, LTI integrates learning applications. Often, these learning applications are provided via a third-party service. The IMS Global Learning Consortium stated,
"The basic use case behind the development of the LTI specification is to allow the seamless connection of web-based, externally hosted applications and content, or tools (from simple communication applications like chat, to domain-specific learning environments for complex subjects like math or science) to platforms that present them to users. In other words, if you have an interactive assessment application or virtual chemistry lab, it can be securely connected to an educational platform in a standard way without having to develop and maintain custom integrations for each platform."
In the paragraph above, 'seamless' is a critical word. What it suggests is that the management of LMS applications can be easy, almost effortless, with LTI. It can also be far less expensive than it would be without this specification. Without a doubt, LTI, a plug-and-play integration of educational apps, makes an LMS administrator's job easier. While the paragraph refers to an LMS used by an educational institution, it also applies in a corporate setting.
Why Every LMS Needs Learning Tools Interoperability
Every LMS would benefit from Learning Tools Interoperability, one of the key features of a good LMS. The whitepaper Learning Tools Interoperability said,
"Previously, to connect a custom or vendor-provided learning tool with a campus platform such as the LMS, a university IT department either had to assign a developer or hire a specialist to integrate the application with the platform. In either case, the process might take months to complete and would probably need to be redone for each tool and potentially redone yet again when software is upgraded to a new version. By contrast, if the APIs (application programming interfaces) for learning tools and platforms conform to the LTI specification, it is comparatively easy to get the platform and tools to interoperate. Integration time with LTI-compliant components is typically a fraction of what it would otherwise be."
Every LMS needs Learning Tools Interoperability because it drastically reduces both the amount of time it takes to connect apps as well as the money required to do so.
Find an LMS that Features LTI
Different companies need different things from an LMS. Today's LMS market is abundant and offers any type LMS a company could need or want. But, it's important to remember that LTI is one of the features of a good LMS, which is what you want. Whether your organization would fare best with an on-site LMS or one that is fully hosted, the learning management system you choose should ideally feature Learning Tools Interoperability.
Are you interested in implementing an LMS that not only features LTI but is also installed, launched, and maintained by its service provider? (It doesn't get much easier than that.) If so, consider TOPYX LMS. TOPYX is a fully hosted, award-winning LMS that features…
Learning Tools Interoperability
Language localization
Mobile learning
Social learning tools
eLearning content library
eCommerce
Learning management reporting
Salesforce integration
SCORM certification
Additionally, TOPYX LMS is a flat-rate learning management system. This gives TOPYX LMS customers the peace of mind that comes with knowing they will never be charged per user or given a maximum number of individuals allowed to access the platform. Request a free demo of TOPYX LMS to experience the convenience that only comes with an eLearning system featuring Learning Tools Interoperability.