Contrary to popular myth, social media is not free. This is particularly true when it is used for the purpose of marketing a product or service. Many entities suffer from the financial burden of social media, but none more so than nonprofit organizations.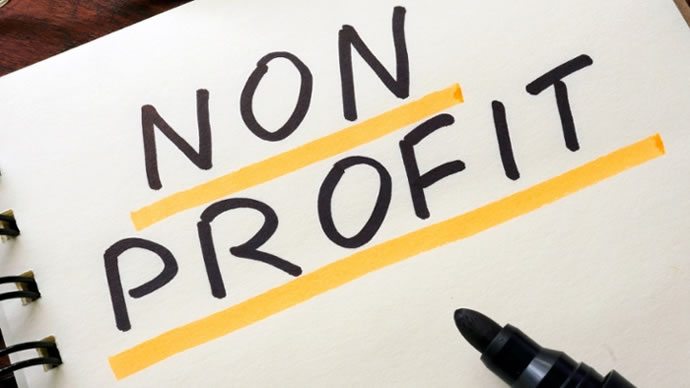 How Much Does Social Media Marketing Cost for Nonprofits?
It's becoming increasingly rare for nonprofits to not be on social media platforms like Twitter and Facebook. After all, social media outlets make allowances for advertising, but they do so at a cost. At first glance, it appears that social media marketing will cost nothing, but this is not the case. The truth is social media is only free when one is merely setting up an account. Once advertising gets thrown into the mix, fees are assessed. If a nonprofit wants plenty of fans, followers and likes, it must pay the prices social media demands. The costs of social media marketing vary, but according to the Nonprofit Social Networking Benchmark Report, on average, a nonprofit can expect to pay $3.50 for a Facebook Like and $2.05 for a Twitter follower. That adds up to a serious chunk of change.
An LMS Can Reduce the Costs of Social Media for Nonprofits
In light of the high costs of social media marketing, what's a nonprofit to do? These types of organizations certainly can't afford to throw money around, but they have to invest in marketing if they want their support bases to grow. A wise move for a nonprofit would be to consider how its marketing strategy might derive from existing business solutions. One comprehensive solution that ought to be considered is a social learning management system (LMS).
A social LMS can enhance a nonprofit's business operation and accelerate marketing efforts. Such a system has the potential to bring a nonprofit together so teams can collaborate, strategize and execute plans. This is valuable for a company's marketing department, as well as other working parts.
When it comes to serving a nonprofit organization, a social learning management system…
Connects external social media channels
Offers internal social features (realtime chat, personal profiles, shoutboxes, etc.)
Provides data reporting tools that track the progress and engagement of volunteers and employees
Hosts virtual classrooms where online trainings and meetings can take place
Streams webinars and other recorded materials to staff members who work locally and remotely
The Negative Effects of Advertising via Social Media
Social media is not a bad thing. However, too many nonprofits funnel precious dollars into social media marketing strategies that overpromise and under-deliver. Since social media is mistakenly believed to be free, nonprofits tend to over-market themselves on these platforms. Nearly 100 percent of many nonprofit organizations' social media posts have to do with marketing. This is a big no-no. Sean Horrigan, author of the article Five Marketing Mistakes Nonprofits Need to Avoid, says, "I hate to be the bearer of bad news, but your organization is much more interesting to you than it is to everyone else. So stop using social media as a bullhorn to promote it. Think about it, what would happen if you always talked about yourself to your friends? You'd lose those friends pretty fast. Same rules apply when it comes to social media. Social media is the art of being social. It's a two-way conversation you have between you and your donors. Be social and engage in two-way conversations!"
If an entity wants its social media marketing efforts to be effective, not annoying, it should only use one-third (at most) of its social media posts to promote itself. Since this is not a sufficient amount of marketing to stimulate the growth of a healthy support base, it leaves a nonprofit with two options:
Market primarily through social media and pay the price in dollars and lost followers.
Invest in an LMS that facilitates marketing and enables an organization to maintain a social media presence that draws, not repels, new followers and fans.
It turns out that "free" social media marketing comes with a hefty price tag for nonprofits. Are you willing to continue paying the high price of social media marketing, or are you ready to give a cost-effective LMS a try?