It is amazing to observe the rate at which the eLearning market is growing. It was estimated that the eLearning market would exceed an incredible $100 billion in 2015. With all the funds billowing into this market, it has the revenue needed to develop new and exciting types of software that make online learning a great experience for both learners and trainers.
eLearning software will probably never replace certified trainers; at least, not entirely. It takes skilled instructors to carefully create content, teach lessons, guide student-learning paths, and distribute tests that overview industry-specific procedures and protocols. These individuals cannot be fully replaced by eLearning software. However, using an eLearning platform such as a cloud-based learning management system (LMS) can help instructors streamline training tasks and advance their influence.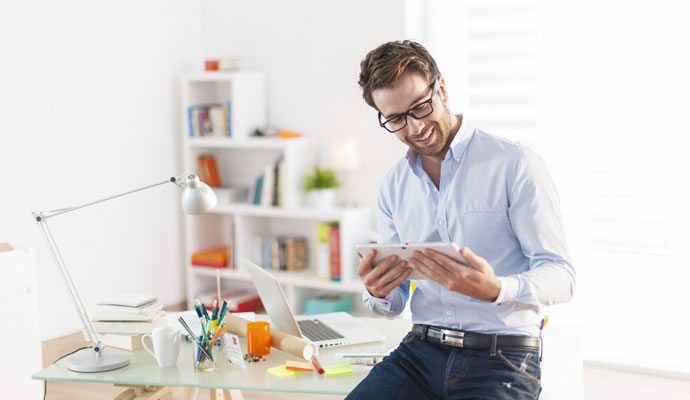 Learners Love eLearning…So Do Trainers!
There's no doubt that learners love LMS-based learning. Why wouldn't they? It gives them round-the-clock access to training materials, enables them to interact with work-related resources via any mobile device, treats them to a learning experience that's personalized to their individual learning styles, and provides fun methods for learning dry information. But it's not just learners who prefer LMS-based training – it's also instructors.
Instead of teaching in physical settings, instructors tend to gravitate towards utilizing eLearning software in virtual classrooms. One reason for this is social learning management systems host collaborative learning environments and make complicated, time-consuming learning tasks simple. Also, most trainers find that it doesn't take much time to teach learners how to correctly interact with a learning management system. Simply put, eLearning software makes an instructor's tasks painless.
3 LMS Features that Benefit Learners and Trainers
A single online platform holds numerous tools that can greatly advance the process of education for learners while simplifying the responsibilities of instructors. Here are just three examples of features that facilitate collaborative learning environments for LMS users and instructors:
Data reporting tools
The process of learning is one that must be documented if a learner is to receive credit for his or her hard work. LMS reporting tools render the job of organizing students records and keeping track of their learning processes trouble-free. With automatic reporting tools, progress reports can be sent to learners, administrators and trainers on a consistent basis. This keeps LMS users updated on assignments and gives trainers insight into which areas learners need help in.
Customization
It's common for new LMS administrators to feel a little out of control during the first few weeks after a system launch. This is totally understandable. The good news is if an LMS is customizable, feelings of insecurity transform into confidence over time. Customizable LMSs allow trainers to tailor courses to their personal teaching preferences by using special administration tools. It should also be noted that customization options go beyond functionality to include design features that learners benefit from. For example, an LMS that enables customization can look and operate exactly like an intuitive website.
Open Classroom
In our fast-paced world, it is more than challenging to find the time to prepare and attend training. eLearning software providers mitigate this by giving LMS users and instructors the ability to log into a virtual classroom anytime, anywhere. Also, it is not uncommon for trainers to grant their students later viewing of presentations.
eLearning software helps trainers help learners, and does so in ways that benefit both parties. It also brings new levels of convenience to the arena of training. Although it's unlikely that LMSs will ever replace trainers, collaborative learning platforms sure make instructors' jobs easier.