As an employer, how important would you say training is for your personnel? In your opinion, is workforce training of minor or major importance? According to Shelly Frost, writer for Demand Media, workplace training reveals areas that need strengthening and improves employee performance and satisfaction. Employee training also increases workplace safety, business income and staff morale. What are some ways training has benefited your organization and workforce?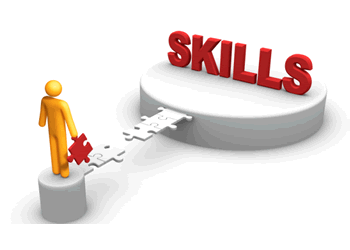 Is In-person or Online Training Better for Employees?
Not all training models are created equally; some are more effective than others. It is the opinion of many in the business realm that online training, or eLearning, beats in-person training. Employees enjoy the capabilities a Learning Management System (LMS) gives them, such as mobile learning, social learning and working from remote locations. Employers love the way eLearning eliminates the expenses of classroom-style training. Has your company made the switch to eLearning?
Learning Path Functionality Compliments Online Training Programs
Those who are utilizing an online, or partially-online, employee training model should know about an LMS feature called learning path functionality (LPF). Learning path functionality is the perfect compliment to an employee training program that is based online. That's because LPF…
Allows you to manage and report on all certification programs.
Facilitates customization of learning experiences for employees (individuals as well as groups).
Makes grading and tracking learner success easy.
Learning path functionality is incredibly beneficial, though not discussed often enough. LPF is designed to make life easier for LMS users and administrators and add value to a social learning management system.
LPF Keeps Employees On-track, Organizes Learning
Do you agree that training can be confusing for administrators as well as learners? Because there are so many assignments involved in employee training, it can be difficult for a trainer to keep everything straight. Learning path functionality organizes the learning process for employees and the tracking/grading process for administrators. An eLearning system that features LPF is a dream come true for a trainer, as it helps him or her organize and customize courses for individual learners or groups of employees. Also, learning path functionality keeps employees on-track by regulating when they take certain courses and quizzes. (For example, LPF prevents learners from taking courses without first successfully completing prerequisites.) Without a doubt, learning path functionality is a crucial aspect of any quality eLearning system.
Looking for an LMS with an Excellent Learning Path Functionality Feature?
TOPYX, an award-winning social LMS, features learning path functionality in a way that allows you to create a sequence order of delivery for a list of courses and materials. The course/material sequence is then allocated to selected users or user groups. Courses can be accessed only after completion of previous courses or materials in the learning path set. Users can only access content assigned to their learning path. In other words, TOPYX gives a trainer the control he or she needs to properly guide and govern an employee's learning path.
In addition to learning path functionality, TOPYX also comes equipped with mobile learning, language localization, social learning, eCommerce, xAPI (Tin Can API), learning tools interoperability, and so much more.
Although TOPYX's features are impressive, its biggest draw for clients is the price of the eLearning system. You can purchase TOPYX for one low, flat rate, and you NEVER have to worry about per-user fees. (Pricing also includes implementation and ongoing client support.) You won't find another LMS so economical and robust. TOPYX is as unique as your employees' learning-related needs.
An eLearning system with learning path functionality can keep employee training on-track and organized, and provide administrators with the tools they need to ensure awesome learning experiences. Give your employees access to an eLearning system featuring LPF, and your company will reap increased productivity, income, employee satisfaction and retention, and magnetic company culture.