BONITA SPRINGS, FL – August 9, 2012 - Interactyx Limited is pleased to announce that its social learning management system (LMS)software, TOPYX®, was named a finalist for the 2012 EducationInvestor Award for a third consecutive year.
TOPYX is an award-winning social LMS, software-as-a-service (SaaS) eLearning solution which engages learners and provides collaborative learning environments for businesses, associations and eCommerce needs of any size organization throughout the world.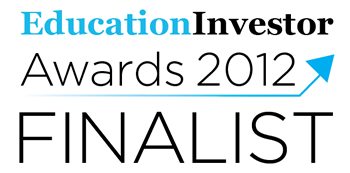 EducationInvestor is a monthly magazine dedicated providing the business intelligence and political insight that will help investors understand the sometimes baffling world of education. With an extensive database of all corporate activity in the sector, and breaking news reported daily, EducationInvestor is available for those with an interest in the business of learning.
The 2012 EducationInvestor Awards reviews the best in class eLearning teams in 24 categories. TOPYX social LMS is a finalist in the virtual learning management system provider category.
"We are honored that the editorial panel of EducationInvestor magazine named TOPYX, our social learning management solution, as finalist for this prestigious recognition for the third year in a row," stated Alfred R. Novas, Chief Executive Officer of Interactyx Limited. "To continue to see TOPYX social LMS chosen as the global industry leader in social learning management solutions reflects our team's commitment to creating one of the best social learning management platforms available for organizations of all sizes."
TOPYX social LMS software was recently recognized by the Southwest Florida Regional Technology Partnership as the winner of the fourth annual technology awards in its "innovention" category. Other recent learning management awards include: Best of Elearning! Magazine award winner for the past three consecutive years and a 2012 finalist, Brandon Hall Group's acknowledgment of multi-gold medal awards winner for Excellence in Technology and named by Chief Learning Officer magazine one of the top LMSs to watch.
About Interactyx Limited:
Since 1995, Interactyx has worked with educational programs to develop engaging learning management solutions. Interactyx, the developer of TOPYX, is at the forefront of developing eLearning and social learning management system (LMS) solutions that engage learners and enhance collaborative learning environments. TOPYX has gained acceptance as an innovative, affordable solution to deliver a complete eLearning software solution meeting the needs of today's learner that is the best value in social learning software. Interactyx Limited is a global eLearning software company providing engaging and interactive learning experiences to learners, businesses, academic departments, associations and nonprofit organizations of any size.
Interactyx Limited contact:
Jeffrey A. Roth
Vice President, Marketing and Communications
+1.888.575.2266 x201 or +44(0)20.7084.6244 x201
jeffrey.roth@topyx.com
Interactyx Limited
3461 Bonita Bay Boulevard
Suite 207
Bonita Springs, FL 34134
USA