FOR IMMEDIATE RELEASE
BONITA SPRINGS, FL – March 9, 2015 - Interactyx is proud to announce that the American Farm Bureau Federation selected social learning management software TOPYX® for its online learning and collaboration needs.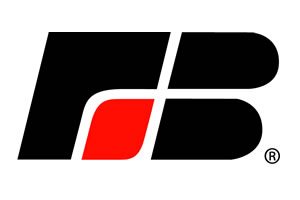 Farm Bureau - the Voice of Agriculture - consists of six million member families that belong to 2,800 affiliates in all 50 states and Puerto Rico. Farm Bureau is an independent, nongovernmental, voluntary organization governed by and representing farm and ranch families united for the purpose of analyzing their problems and formulating action to achieve educational improvement, economic opportunity and social advancement.
Interactyx is the developer of TOPYX, a leading social learning management system (LMS). TOPYX is an award-winning and comprehensive software-as-a-service (SaaS) eLearning platform which engages learners and provides collaborative learning environments for businesses, associations, nonprofit organizations and eCommerce needs of any size throughout the world.
"TOPYX continues to attract leading associations and nonprofits with a full set of learning features to help manage and educate their membership and pricing model that encourages all members to easily collaborate and engage in learning activities without worrying about incremental costs every time a new learner needs to be added," stated Alfred R. Novas, Chief Executive Officer of Interactyx. "We are proud to support Farm Bureau's important mission and learning efforts."
About American Farm Bureau Federation:
The American Farm Bureau Federation (www.fb.org) is the unified national voice of agriculture, working to enhance and strengthen the lives of rural Americans and to build strong, prosperous agricultural communities.
About Interactyx:
Interactyx (http://interactyx.com) is a global eLearning software company providing engaging and interactive learning experiences to learners, businesses, associations and nonprofit organizations of any size.
Since 1995, Interactyx has worked with educational programs to develop engaging learning management solutions. Interactyx, the developer of TOPYX, is at the forefront of developing eLearning and social learning management system (LMS) solutions that engage learners and enhance collaborative learning environments. TOPYX has gained acceptance as an innovative, affordable solution to deliver a complete eLearning software solution meeting the needs of today's learner that is the best value in social learning software.
Interactyx contact:
Jeffrey A. Roth
Vice President, Marketing and Communications
+1.888.575.2266 x201 or +44.20.7084.6244 x201
jeffrey.roth@interactyx.com
Interactyx
3461 Bonita Bay Boulevard
Suite 207
Bonita Springs, FL 34134
USA