You may want to brace yourself for this fact: a mere 13 percent of employees feel engaged by their jobs. That's right, thirteen percent. This means that 87 percent (i.e., almost all) employees are disengaged at work. This statistic should be a wake-up call to company leaders. It's time to realize the importance of employee engagement and begin making efforts to engage workers before it's too late.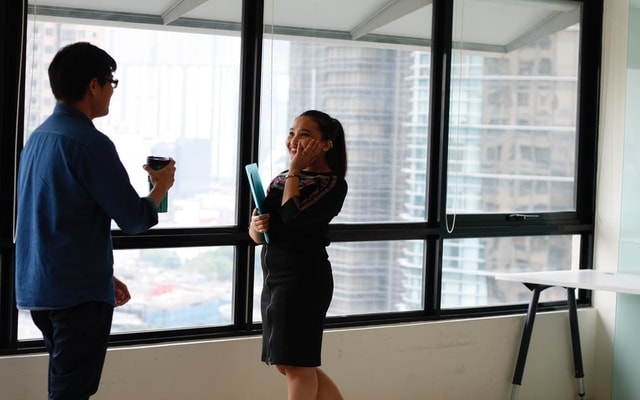 What is Employee Engagement?
These days, there is plenty of talk about employee engagement. But, its definition remains fuzzy. Forbes contributor Susan Adams said that when employees are engaged at work, "they feel a sense of passion for their work, a deep connection to their employer, and they spend their days driving innovation and moving their company forward." Can you just image the results companies would enjoy if most employees were engaged with their jobs? It would be wonderful for companies as well as the economy and global workforce.
Symptoms of Low Employee Engagement
"Employee engagement" is a buzzterm in today's corporate culture. Most people understand that it's important for companies to engage their employees, but they don't necessarily know why. The Harvard Business Review published an article that said,
"Employee engagement has become a top business priority for senior executives. In this rapid-cycle economy, business leaders know that having a high-performing workforce is essential for growth and survival. They recognize that a highly engaged workforce can increase innovation, productivity, and bottom-line performance while reducing costs related to hiring and retention in highly competitive talent markets."
The symptoms of low employee engagement can be devastating to a business or corporation. These symptoms include but are not limited to:
Decreased productivity – A symptom of low employee engagement is decreased productivity. When employees are disengaged with their jobs, they are not nearly as innovative and energetic as they have the capacity to be. This contributes to a lowered bottom line by bringing productivity to a halt.
Stunted company growth – How can a company grow without engaging employees? It can't much. The employees will either leave or remain unproductive, and the company's growth will be stunted.
Increased turnover – Increased turnover is the most obvious and predictable symptom of negative employee engagement. It can also be the most budget-wrecking. It costs a lot to lose an employee. The Real Cost of Losing an Employee stated, "Some studies (such as SHRM) predict that every time a business replaces a salaried employee, it costs 6 to 9 months' salary on average. For a manager making $40,000 a year, that's $20,000 to $30,000 in recruiting and training expenses."
Company leaders know that losing employees takes a bite out of the company budget, and are constantly researching ways to hold onto workers. The secret these individuals are searching for may surprise them.
Online Learning is the Secret to Employee Engagement
Are you a company decision maker searching for the secret to employee engagement? If so, your search is over. The secret to engaging employees is making online learning available to them.
You may not know this, but there is a definite link between online learning and employee engagement. In fact, implementing online learning through a learning management system (LMS) can solve longstanding employee engagement problems.
Online Learning Makes Corporate Training Fun
A major reason why employees are not engaged at work is because training is, quite frankly, boring. Since training is a huge part of the employment experience, it's crucial that employees enjoy it. This will only happen if training is delivered in a format that captures a learner's attention and engages him or her.
Online learning is a well-known employee engagement-enhancer. In the Lynda.com article Online Learning Boosts Employee Engagment, Todd Dewett wrote,
"Online learning has revolutionized employee development. It takes great content and then puts many of the consumption variables in the hands of the learner. They get to choose when they learn, the level at which they learn, the pace, how often they repeat the information, and so on. That's why companies in the online learning space have seen such amazing growth. They can change to meet the needs of learners much faster than traditional education providers or corporate training programs, which are still fixated on classroom-only approaches."
eLearning Industry said that aspects of online learning like gamification, social features, discussion groups, and mobile learning tools make training fun. eLearning Industry Contributor Juliette Denny wrote, "The right learning platform can give businesses a one-stop-shop for delivering training, boosting performance, and generating a culture that empowers everyone." In many cases, the right learning platform to deliver online training is an LMS.
Seeing is Believing: Request a Free Demo of TOPYX LMS
See what a difference online learning can make in employee engagement by requesting a free demo of the full-featured LMS TOPYX. An LMS (learning management system) is designed to deliver, manage, and track training online. It is the perfect tool to incorporate online learning into your company's culture.
Since only 13 percent of employees feel engaged at work, it's safe to say that employee engagement is at an all-time low. Company leaders with an eye on the future are taking steps to engage employees, one of those steps being making online learning readily available. Has your company taken this step?