Non-profit volunteers often work long hours free of charge. They keep non-profit organizations afloat. With this in mind, developing a learning and development (L&D) strategy for volunteers should be high on a non-profit association leader's list of priorities if it is not already.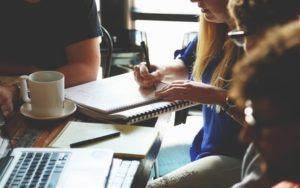 An L&D strategy and program is helpful for volunteers, giving them much-needed direction, standards, and a sense of purpose. It also encourages growth within an association. If leaders don't take the time to create a learning and development strategy for support people, non-profits will not fulfill their potential. By creating and implementing an L&D program that caters to volunteers' needs, non-profit decision makers help associations meet objectives and realize goals.
How to Create a Learning and Development Strategy for Non-Profit Volunteers
When mapping out an L&D program for non-profit volunteers, keep it simple. An effective strategy should cover at least the following subjects:
Company history, objectives, and core values
It's vital that your volunteers are as excited about your non-profit as you are. This is only possible if volunteers are knowledgeable about the association's origins, goals, and core values (1).
Skills, best practices, and association protocol
Volunteers should possess the skills needed to carry out their assigned duties, whether as simple as answering phones or as complicated as creating social media marketing content. An effective L&D strategy will equip them with these vital skills. The L&D program should also provide education in best practices and association protocol, as well as required certifications.
Successfully Deliver an L&D Program for Volunteers Via LMS
The best way to deliver a learning and development program to your volunteers is through a fully hosted learning management system. A learning management system (LMS) is a program that helps employers, healthcare systems, nonprofits, and other organizations train members, employees, and volunteers in one streamlined process. With an LMS, administrators can generate, distribute, and track online training content. If it is provided by the LMS, administrators can also pull content straight from an eLearning content library, eradicating the need to author original learning content.
Related Reading: What is an LMS?
How an LMS Benefits a Non-Profit Association
Besides enabling non-profit leaders to create, distribute, and track eLearning content, an LMS also:
Helps a non-profit 'go green' by reducing the need for paper-based training products

Removes language barriers through localization tools

Unites geographically separated volunteers via video conferencing and other social learning features

Enables mobile donations and on-the-go learning with

mobile learning tools
Read more about how the right LMS can be the best thing that ever happened to your non-profit in our blog article How Non-Profits Benefit from a Learning Management System.
For a non-profit association to reach its full potential, administrators should consider launching a customized L&D program for volunteers. Once the content for this program is decided, it is easily distributed through a full-featured learning management system.
Not only will an LMS train volunteers; it will also lower an association's bottom line by enabling mobile donations and facilitating an eco-friendly space. Discover these benefits firsthand by requesting a free demo of the TOPYX fully hosted, full-featured LMS today.
---
References
Harvard Business Review. Building Your Company's Vision. https://hbr.org/1996/09/building-your-companys-vision. October 1996.