Company leaders that place a high value on researching sales and business trends tend to operate on a proactive rather than a reactive basis.¹ Unsurprisingly, a proactive approach often leads to a healthier bottom line, something executives strive for daily.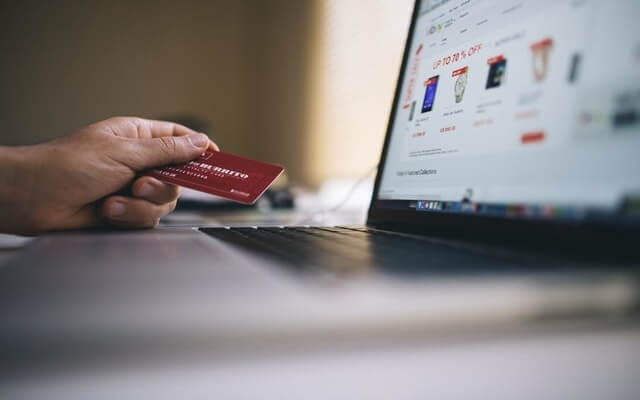 Analyzing and addressing sales trends within teams can help put your company on the cutting edge of its industry by driving sales. As with any trends, if company leaders become aware of a pattern in sales trends before competitors, they have a leg up in sales, marketing, and distribution.
2017's Hottest Sales Trends
As the holiday season and 2018 quickly approach, we have broken down the trends from the past year which can be helpful in formulating a plan for your sales team for the upcoming year.
Sales trends we saw from this year include:
Investing in future growth

-- It's popular for companies to invest in future growth, both general and sales-related. Investing in future growth is so trendy that almost half of all fast-growing organizations spend at least 6% of their sales budget on sales-promoting activities planned at least a year in advance.²
The buyer controlling the sales process

-- Years ago, the salesperson primarily led the sales process. Today, things are different. Customers have an enormous amount of information at their disposal through the Internet and can educate themselves about products. A salesperson or company often comes into play later in the sales process.³

Companies that provide content and resources valuable to the consumer have a higher chance of establishing trust and increasing the chance of a sales deal.
Video used as a sales-driver

-- Video, an integral aspect of eLearning, is becoming essential to boosting sales. No longer is it trendy to just use video for advertising products. Today, video is a vehicle for sales-promoting online content that is often more effective than articles or blog posts.

How to Address These Sales Trends Within Your Team
Address the sales trends mentioned above with your team by:
Demonstrate what investing in future growth looks like by

implementing a

learning management system (LMS)

. An LMS is designed to deliver, track, and report training. Sales training drives a forward-looking mindset for sales and should be part of a company's overall plan for growth. As an added bonus, LMS eCommerce tools promote sales by streamlining online shopping experiences for customers.
In addition to launching a growth-promoting LMS, company leaders should consider "(making) trend analysis a formal part of the sales-planning process, and (making) forward planning part of someone's job description. This means they are perfectly poised to capture the opportunities created by sudden changes in the environment," stated The 7 Biggest Trends Upending Sales Today4
Work with your team to create research-friendly web content

about what your product is and why it is beneficial. Along with product facing content, make sure to promote offers that drive awareness about your industry and educational resources that your target buyer would find compelling and helpful.
Offer customer service training, and explain the "why" behind it

-- Instructing employees to quickly respond to customer questions and concerns through advanced customer service training can help move the sales process along more quickly. However, be sure to emphasize that workers are not serving customers for the sole sake of making a sale, but rather to fully resolve any issues or questions they may have.
Craft video that drives sales

. According to Forbes, if you want prospects to consume your sales content, put it in video form: "Based on the user's interests and other details you know about them, you could assemble a video on the fly addressing the user's specific questions by pulling various snippets of video content. The video snippets are then assembled into one seamless video message."

5

However, whether through video or another medium, customers need content that answers their questions and provides value, period. The right training will better equip salespeople to provide relevant information in the right format just when a customer needs it most.
Address sales trends within your team by investing in a corporate LMS and creating sales-promoting web content and video with your employees. Discover more about how an LMS helps leaders invest in future growth, which is the first trend mentioned earlier, in our blog articleWhy an LMS is a Great Sales and Marketing Tool.
---
References
Chron. Benefits of forecasting and business trends research. http://smallbusiness.chron.com/benefit-forecasting-business-trend-research-61117.html.
2,3. Forbes. Leading sales trends expected to drive success in 2017. https://www.forbes.com/sites/ianaltman/2016/12/28/leading-sales-trends-expected-to-drive-success-in-2017/#41bba5d437d5. December 28, 2016.
Quotable. The 7 biggest trends upending sales today. https://www.salesforce.com/quotable/articles/biggest-sales-trends/.
Forbes. Top 10 business trends that will drive success in 2017. https://www.forbes.com/sites/ianaltman/2016/12/06/top-10-business-trends-that-will-drive-success-in-2017/#7b13a6696543. December 6, 2016.