Aside from face-to-face meetings, video is the next best thing. Yet, when it comes to corporate training, video may be the most effective and efficient way to do it.
No matter the type of training required – onboarding new employees or rolling out a new work process or company policy – video allows companies to offer employees timely and necessary training resources that will set them and the company up for success.
To make the most of video training for your employees, below are 5 best practices.
Dedicate time for development
As with any training course, you need time to determine the main objectives of the video. From here, you can decide what type of video will best deliver the course to your employees. For example, if you are looking to teach employees how to remain ethical in their day-to-day dealings with clients, a scenario-based training video may be most effective. However, if you want to outline the key steps in a process, you need a step-by-step demonstration video.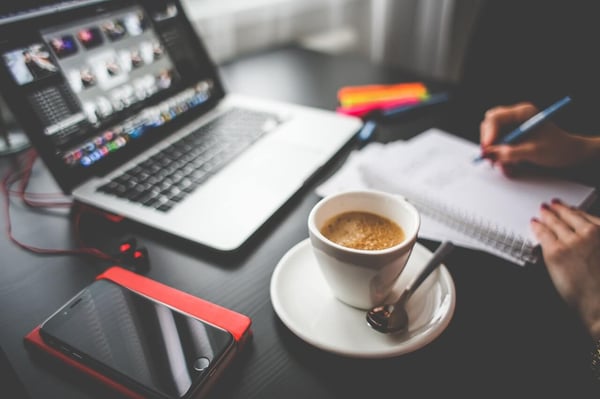 Create simple and clear learning content
Once a video format has been selected, it's time to move on to the content creation stage. This is the time to bring your learning objectives to life. It involves writing a general overview of the course, listing key takeaways or benefits of the course as well as writing a script that outlines the course content. The goal as you write is to ensure your content is organized and easy to navigate, and concepts are simple and clear.
Incorporate microlearning principles to increase flexibility and retention
Video-based training shouldn't cover too much ground. If you do, you'll lose your audience's attention. Instead, focus on breaking your course into bite-sized portions that can be consumed piecemeal. By offering microlearning segments of 3- to 5-minute videos that focus on a specific task or topic, retention rates will increase. Also, such a format will give employees the flexibility they need to easily re-watch segments for greater understanding.
Create a multisensory experience to enhance learning
Video is a multi-sensory medium, so consider what else you can add to your videos to enhance learning and improve retention for employees. This can include images, scenes, music, sound effects, text on screen, graphics or physical learning aids such as worksheets. When hosting the video online using a learning management system, you can further augment your training video with eLearning animations, surveys or quizzes, exercises, links to supplemental reading, or other elements.
Invest in the right tools
To make the most of your training video (and the resources used to create it), use a reliable delivery tool. A learning management system (LMS), for example, is one way to host your courses efficiently. Learning management systems can incorporate multiple types of content, including video, allowing learners to access materials on any device. Employees can move through material at their own pace in the way that feels most comfortable to them, helping increase retention and engagement.
Combine Video Training with Other Content Formats
Video training is only one way to teach your employees new skills and business procedures. Consider creating other material to supplement your videos and better explain other concepts. Step-by-step guides, resource documents, and images, can all work with your video training content to create an effective program.
---
Referenced sources:
https://atomisystems.com/screencasting/6-ways-make-amazing-training-videos-employees/
https://elearningindustry.com/best-practices-create-effective-online-training-tutorials
https://elearningindustry.com/5-tips-create-effective-video-based-learning-corporate-training-within-available-budgets