If any place could use more mindfulness, it's the workplace. The corporate world is loaded with stress, and company leaders are notorious for lacking work-life balance. In many cases, this isn't their fault; keeping up with vital tasks consumes their time and spikes angst. Since work-life balance is, quite frankly, not an option for some people, what is their solution to stress in the workplace? It could be mindfulness.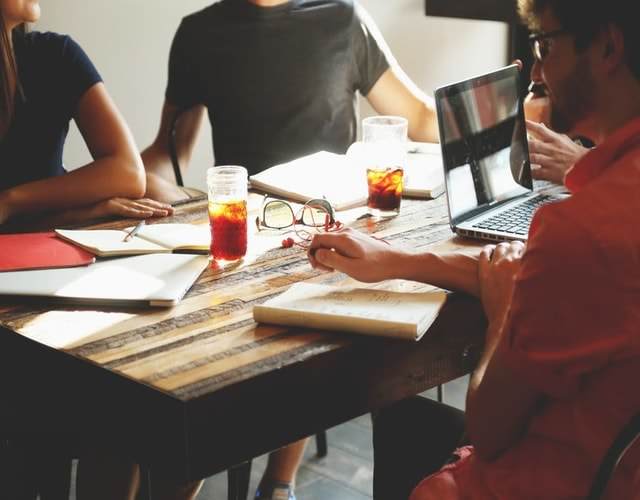 Mindfulness: the Key to Decreasing Stress
One thing's for sure: many employed people are stressed to the max on a daily basis. In fact, The Centers for Disease Control and Prevention's article STRESS…at work states,
"One-fourth of employees view their jobs as the number one stressor in their lives.
Three-fourths of employees believe the worker has more on-the-job stress than a generation ago.
Problems at work are more strongly associated with health complaints than are any other life stressor-more so than even financial problems or family problems."
Despite these sobering statistics, there is hope for stressed employees. Different methods have proven helpful at decreasing workplace anxiety. One of those methods is mindfulness.
According to Psychology Today, mindfulness is defined as "a state of active, open attention on the present. When you're mindful, you observe your thoughts and feelings from a distance, without judging them good or bad. Instead of letting your life pass you by, mindfulness means living in the moment and awakening to experience."
Much research indicates that mindfulness is a potent way to combat stress. One source that supports this statement is Harvard Health Publications. It claimed that mindfulness may decrease mental stress and anxiety. Staff at The Telegraph wrote, "Mindfulness meditation lowers stress hormones and decreases inflammation in the body." An Internet search on mindfulness will reveal hundreds of other sources claiming mindfulness is the key to stress reduction.
Clearly, mindfulness is one route that leads to inner peace. The question is "how can mindfulness be implemented in the workplace?" The answer is "by delivering mindfulness training via multimodal learning." This can be accomplished with an LMS.
Can an LMS be Used to Increase Mindfulness in the Workplace?
Did you know that there is a link between an LMS and mindfulness? It's true. An LMS ensures that corporate training decreases stress instead of triggers it. Why? Because, an LMS allows company leaders to implement multimodal employee training on mindfulness via mobile learning, webinars, peer-to-peer learning networks, and even live, onsite training.
Since mindfulness training delivered in a multimodal learning approach has been shown to increase mindfulness, and an LMS is an ideal tool for implementing multimodal learning, it's easy to see how an LMS increases mindfulness in the workplace. 5 Ways to Boost Your Resilience at Work, an article published by the Harvard Business Review, stated,
"…Implementing multimodal learning and skill development solutions — including a combination of mobile learning, onsite training, webinars, and peer-to-peer learning networks promotes the greatest chance for mindfulness to become a core competency within an organization. Participants report statistically significant improvements in resilience, and say that mindfulness tools and content delivered in these ways are highly useful for managing stress, improving collaboration and enhancing well-being."
An LMS is an excellent tool for delivering mindfulness training through multimodal learning, and therefore promoting mindfulness in the workplace. Let's take a closer look at the aspects of an LMS that facilitate multimodal learning.
LMS Features that Facilitate Multimodal Learning
As stated in the Harvard Business Review's article, several things comprise multimodal learning and, resultantly, effective mindfulness training: mobile learning, onsite training, webinars, and peer-to-peer learning networks. An LMS has built-in features that make each of these things possible:
Mobile learning – Mobile learning is a core feature of learning management systems. Most learning management systems offer mobile learning, which allows employees to access training resources 24 hours a day, seven days a week, from any device with an Internet browser and access to the Web, and from any location.
Webinars – An LMS is the perfect platform on which to host webinars. A learning management system's video conferencing feature makes it possible for supervisors to host webinars and make them available to a huge number of participants/employees.
Peer-to-peer learning networks – An LMS not only facilitates peer-to-peer learning networks; it is one. Social learning management systems are 'social' for a reason. They feature collaborative learning tools that connect peers digitally and in-person. For example, video conferencing, calendaring, and real-time chat give employees access to one another, bringing about a sense of community.
Onsite training – A social learning management system does not prevent onsite training. On the contrary, many LMS administrators prefer to use it in a blended learning format. (Blended learning is training that includes online learning and in-person, onsite learning.) Although training can certainly be solely LMS-based if company leaders desire this, it can also be blended to include onsite training.
Find an LMS that Promotes Mindfulness
TOPYX LMS is a learning management system that features mobile learning, webinar tools, and peer-to-peer learning networks. In other words, TOPYX LMS has the tools needed to provide effectual mindfulness training and promote mindfulness at work, which is where people need it most. Get a FREE demo of TOPYX LMS today.
LMS-based mindfulness training can increase mindfulness in the workplace. This, in turn, decreases stress. This may just be the best news anxious company leaders and employees will hear all week.