Research indicates companies that prioritize high-impact learning can show up to three times greater profit growth over a period of about four years.¹ High-impact learning happens naturally in organizations with a continuous learning culture. According to Deloitte, a continuous learning culture "places the employee at the center of a new vision that treats learning as a continuous process, not an episodic event, and as a company-wide responsibility, not one confined to HR."²
Why Companies Should Emphasize Continuous Learning
A continuous learning culture offers benefits that reach far beyond multiplying profit growth. A contributor to Training Industry pointed out just a few of the advantages of a strong organizational learning culture. They include (but are not limited to):
"Increased efficiency and productivity

Increased employee satisfaction and decreased turnover

A developed sense of ownership (of training) and accountability

Ease in succession/transition

An enhanced ability for workers to adapt to change."³
Does your company maintain a benefit-rich continuous learning culture? If not, implementing eLearning could be the solution.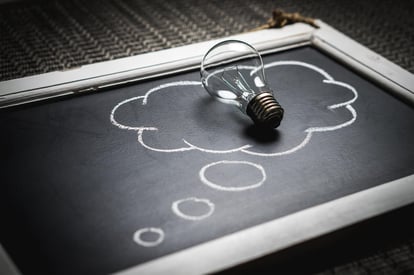 The Benefits of eLearning
Like a continuous learning culture, eLearning is loaded with benefits. eLearning, which is simply learning that takes place in an online space via tools like a learning management system,
Is convenient. It allows employees to access training materials at any time, from any place, and on any device with a Web browser and access to the Internet.

Promotes knowledge retention better than traditional training does. For example, when learning in a classroom setting, people retain between 5-30% of the information presented. However, when learning takes place in an eLearning course setting, individuals may retain 50-90% of what is taught.4

Can be more cost-effective than onsite training.
When you use eLearning to create a continuous learning culture, the benefits of both collide to deliver maximum results.
How to Create a Strong Learning Culture Using eLearning
An effective way to create a continuous learning culture is to implement eLearning across an entire organization. eLearning enables on-demand, continuous learning like nothing else. eLearning Industry stated,
"Not only has eLearning made the work of Learning and Development professionals more scalable, it has also made the content they produce better. By making lessons available on demand, Learning and Development professionals have ensured that employees can review whatever content they need, and learn anytime, anywhere with ease."5
Launching a learning management system (LMS) helps employers establish online learning as the primary method of training in an organization, which effortlessly facilitates a continuous learning culture. Become familiar with how a corporate LMS works by requesting a free demo of the award-winning LMS TOPYX.
A continuous learning culture benefits a company by:
Increasing efficiency, productivity, and profit growth

Instilling a sense of ownership of learning/training in employees

Making transitions easier for workers

Decreasing turnover
Which of these advantages does your organization need most?
Learn more about how to create a continuous learning culture using eLearning in our blog article Best Practices for a Best-in-Class Corporate L&D Program.
---
References
Association for Talent Development.

https://www.td.org/magazines/td-magazine/10-ways-to-build-a-culture-of-continuous-learning

. February 2017.
Deloitte. Creating a continuous learning environment.

https://www2.deloitte.com/us/en/pages/finance/articles/cfo-insights-continuous-learning-environment.html

.
Training Industry.

https://www.trainingindustry.com/articles/strategy-alignment-and-planning/creating-a-learning-culture-for-the-improvement-of-your-organization/

. Creating a learning culture for the improvement of your organization. April 7, 2015.
Fly PlugIns. How to increase e-learning retention rates by 85%.

https://flyplugins.com/can-you-increase-the-retention-rate-of-your-e-learning-content-by-85/

.
eLearning Industry. Using eLearning as a tool for learning and development success.

https://elearningindustry.com/using-elearning-as-a-tool-for-learning-and-development-success

. August 25, 2015.