A learning management system (LMS) can do many things. For example, an eLearning platform unifies employees, makes training more comprehensive and engaging, helps the day-to-day operations of a company go without a hitch, and increases corporate income.
The last LMS benefit mentioned—increased company income—is usually what makes an employer's ears perk up. After all, who doesn't desire more revenue? The good news is an LMS can help many different types of organizations meet their financial goals.
How exactly does an LMS increase business income? How can organizational leaders make sure they are investing in a learning management system that will not cost more than it saves? These are great questions, ones that should be answered before an LMS is purchased.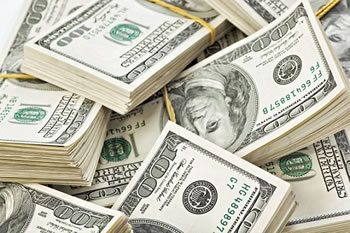 How an LMS Increases Corporate Cash Flow
You're a businessperson. You understand well how businesses become more lucrative as employee training excels. But, do you know how incredibly and positively an LMS affects employee training? Trust us when we assure you that an LMS can make ALL the difference between a training program that puts employees to sleep, and one that is extremely engaging. Besides making training much more interesting and effective, an LMS can seriously cut the costs of corporate training. How? By allowing employees to access the same work-related information, from anywhere, at any time. In other words, an LMS makes it possible for you to do away with in-person training (which, let's face it, can cost an arm and a leg), and transition to more efficient training that can be done 100% online. Cash flows more freely through an organization that opts for an online training model.
An eLearning platform also provides communication channels that increase connectedness in­house as well as with clients, customers or other users. This is another reason why an LMS is capable of increasing business cash flow. If a business seems to be losing money after implementing a learning management system, it may be because the LMS service provider charges per-user fees.
Read the Fine Print to Avoid LMS Per-user Fees
Organizations that have made the switch from in-person training to online training via social LMS should experience increased cash flow. If they do not, organizational leaders need to make sure that they aren't being charged all-consuming and financially-deadly LMS per-user fees. The sad fact is many vendors are not up front about how they charge eLearning system subscribers user fees and the exorbitant costs that may accrue because of such fees. Once employers realize they are being charged per user, they are often forced to pick and choose eLearning system tools in order to stay within their budget. This can make it hard to implement an LMS properly and in a way that increases business cash flow.
Now you know the dangers of per-user fees that are attached to some learning management systems. You don't want to compromise your company's budget by implementing these types of eLearning systems. What you do want is a full-featured, self-managed LMS that can help you reduce training costs by eliminating the need for in-person training, and that requires no in-house IT team. Such an LMS does exist in the social learning management system TOPYX. TOPYX is award winning, and for good reason: it increases corporate cash flow.
What would you do to make your organization considerably more lucrative? Many employers have gone to crazy lengths just to raise their company's income a little. There is no need to take unnecessary and un-researched risks that promise financial growth. Don't gamble your organization's future; instead, invest in an LMS. You'll be surprised how much an eLearning system can increase revenue and decrease training costs, so don't hesitate to implement a per-user fee-free LMS. Here's to your organization's lucrative future!