Over the course of history, online/distance learning, or eLearning, has grown to epic proportions. What began in 1728 as the first distance learning course ever to be offered has flourished into a $107 billion market. Are you familiar with the history of online learning?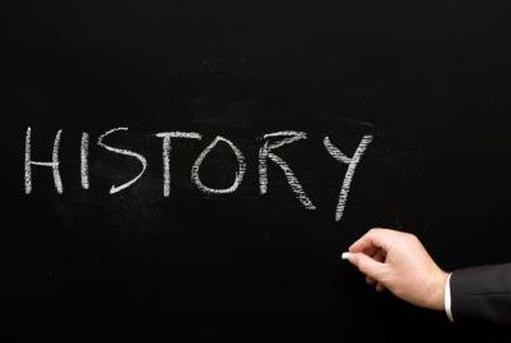 9 Amazing Things You Don't Know About the History of Online/Distance Learning
One of the best ways to understand online learning is to become familiar with its history. Here are 9 amazing things you probably don't know about the history of online/distance learning:
1) As mentioned above, the first distance learning course was established in 1728 in Boston, Massachusetts.
2) A shorthand course, taught via correspondence, was established in Great Britain in 1840.
3) Courses started being offered over the radio by Penn Station in 1922.
4) By 1925, institutions of higher learning were widely granted radio broadcasting licenses through which they could teach distance learning courses. 40 years later, in 1965, "the first statewide, telephone-based education is offered by the University of Wisconsin," wrote Beth Dumbauld.
5) 1968 and 1969 were very exciting years in the world of distance learning. In 1968 the Stanford Television Network was established by Stanford University. The Network was significant since it enabled distance learning to be partaken of by part-time engineering students. Significantly, in 1969 the Internet was created by U.S. Department of Defense.
6) 1971 was also a good year for online learning; it was the year the University of Phoenix began widely offering online courses to a variety of home-based students. Just 21 years later, in 1992, a Ph. D. program was offered through America Online.
7) More than three-fourths of all higher learning institutions were offering online courses by 2003.
8) In 2009 there were 5.5 million online students worldwide.
9) Today, a whopping 98 percent of universities and colleges offer entire degree programs partially or wholly online.
Note: The facts listed above were derived from StraighterLine Blog's online-learning infographic titled A Brief History of Online Learning.
Isn't it amazing to see the progression of online/distance learning over the past 300-or-so years? Just imagine what humanity will see from online learning in the next 300 years. There's no doubt that the online learning of the future will be incredible.
Why Distance/Online Learning Is Ideal for Corporate Training
Higher education institutions everywhere owe their livelihood to the history of distance/online learning outlined above. However, so do corporations. It was reported by eLearning expert Christopher Pappas that "77% of USA companies offer online corporate training to improve the professional development of their employees." Companies use online/distance learning to meet their training needs because…
Online learning makes remote working possible – 50 years ago, it was extremely difficult, if not impossible, for teams of remotely located employees to work together. This is a virtual non-issue today. Modern corporations use platforms such as learning management systems (LMSs) to deliver training to remote workers and to enable team members to connect via video conferencing and realtime chat. Because of LMS and online learning technology, remotely located employees can feel as though they are valuable team players—and they are.
Online learning unites multilingual workforces – Today's global workforce is many things, including multilingual. Language barriers are a problem in companies of all sizes. They dampen productivity and employee satisfaction by isolating workers. The majority of full-featured social learning management systems offer language localization, which allows employees to access online training materials in their native language. This feature has the power to unite workforces in ways that would otherwise be impossible.
Online learning is convenient – Would you agree that the main thing modern employees are looking for in a corporate training program is convenience? Though some may prefer to train in a classroom, and some online, all prefer that training be convenient. Online learning, especially when it is LMS-based, can be accessed on a mobile device twenty-four hours a day, seven days a week. This allows employees entrance to training videos, quizzes, audio recordings, documents, and other materials whenever it is most convenient for them. Mobile, constant access to training has and will continue to revolutionize corporate training.
Online learning is absolutely fascinating. As we've discovered, it has a rich history and a bright future. Which fact about the history of online learning were you most impressed by?