There are many different ways a learning management system delivers ROI to a company. For example, an eLearning system might lower administrative costs for training program management, improve HR expenses by decreasing time to productivity for employees, and reduce IT hardware and support costs for an organization.
Just as there are various ways a learning management system delivers ROI, there are also different LMS features that increase return on investment. These features minimize financial risks associated with compliance, improve productivity, create new revenue streams for companies, and increase the effectiveness of training.
Related: Calculate the ROI of transforming your training program with an online learning platform.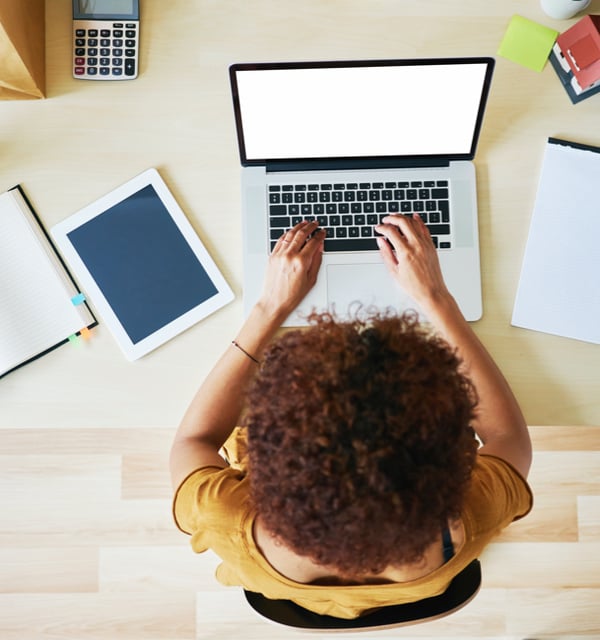 4 LMS Features that Maximize ROI
Here are some of the most sought-after LMS features for ROI:
1. Certifications
There can be significant financial risks associated with a company's lack of compliance. Not only can non-compliance alter an organizations' legal status, but it can also increase its vulnerability to lawsuits and fines.
This is particularly true for companies working in highly regulated fields like financial services and healthcare.

LMS certifications help companies stay up to date with regulatory requirements by managing employee compliance with training.
With LMS certifications, administrators can set required courses for employees to take in order to be compliant. If employees don't take the required courses, they won't get the certification, making it easy for employers to quickly see which employees are compliant and which are not. This feature can also alert administrators to when certifications become expired and should be renewed.
By improving compliance tracking, the LMS certifications feature lowers companies' risk, including the risk of fines and other financial penalties of non-compliance. That drives ROI and helps organizations get the most from their eLearning platform investment.
2. Learning paths
There is a direct link between training and employee productivity. A study conducted by the National Center on the Educational Quality of the Workforce indicated that when workforce education increases by 10 percent, productivity increases by 8.6 percent.¹
The LMS learning paths feature promotes L&D initiatives by delivering online, on-demand courses to employees in a sequential order. This feature gives employees access to content only assigned to their online learning path and requires learners to complete a course before moving on to a new one.


Additionally, investing in employees via training and development not only increases their productivity, but can also decrease turnover by up to 65 percent.²
3. eCommerce
An LMS eCommerce engine improves the ROI of your learning management system by monetizing it. eCommerce, which is often an add-on LMS feature, enabling you to sell your training at various price points.
There are several ways to make money on your company's training using eCommerce:
Create elective courses that employees or potential employees can purchase.
Create training on your products and services, then sell it to partners, customers, and third-party vendors.
Create thought leadership and industry knowledge training courses using your company's subject matter experts and market those courses to the public.
By producing courses, keeping them updated, and selling them with an LMS eCommerce engine, you can establish a new revenue stream for your organization and increase LMS ROI.
4. Reporting
LMS reports can increase the effectiveness of online training and engage employees more deeply with learning. By giving administrators insights into learner progress and performance, LMS reporting helps them tweak eLearning courses to close knowledge gaps.
This feature can also increase employee engagement with online learning by encouraging workers to commit to training.³ This helps to ensure companies get a better LMS ROI.
It's important to keep in mind that helping administrators make impactful changes to online employee training isn't the only purpose LMS reporting serves. For example, this feature helps employees take a more active role in their learning experience by giving them access to online report cards, transcripts, and competencies.
Also, LMS reports can be used by administrators to find future company leaders, as well as in several other ways that many businesses aren't aware of. To find out more, check out this article on four unusual ways to use LMS reports.
Finding an eLearning System that Delivers the Highest LMS ROI
Some of the top LMS features for ROI include certifications, learning paths, eCommerce, and reporting. However, the LMS that will deliver the highest ROI for your company is one that has the functionalities your organization needs.
Training Industry stated,

"If you're a manufacturing company, for example, and compliance is an issue, you want a LMS that has assessment, feedback, and grading capabilities to see that employees are actually understanding the material."4


To get the best LMS ROI, ensure your learning management system is equipped with the features your company needs most, as well as other sought-after functionalities. If your current social learning platform isn't delivering an acceptable ROI, it might be time to switch to a new LMS.


---
References:
Your Training Edge. How can training help in increasing employee productivity? https://www.yourtrainingedge.com/how-can-training-help-in-increasing-employee-productivity/
HubSpot. How to construct a successful business case for an LMS. https:/hubspot.net/hubfs/2376185/sf-wp-roi-lms-1.pdf
eLearning Industry. How to use reports to help learners commit to training. https://elearningindustry.com/how-lms-reports-boost-learner-engagement.
HubSpot. How to construct a successful business case for an LMS. https://cdn2.hubspot.net/hubfs/2376185/sf-wp-roi-lms-1.pdf
Training Industry. What kind of ROI can you expect from an LMS? https://trainingindustry.com/articles/learning-technologies/what-kind-of-roi-can-you-expect-from-a-lms/