There are many benefits technology companies can gain from improved end-user training. For example, optimizing end-user training helps tech companies build rapport with their customers' employees (i.e., end-users), encourages renewals, and promotes customer loyalty. All of this can add up to a healthier bottom line. Best of all, tech companies can improve end-user training by implementing a few simple tips.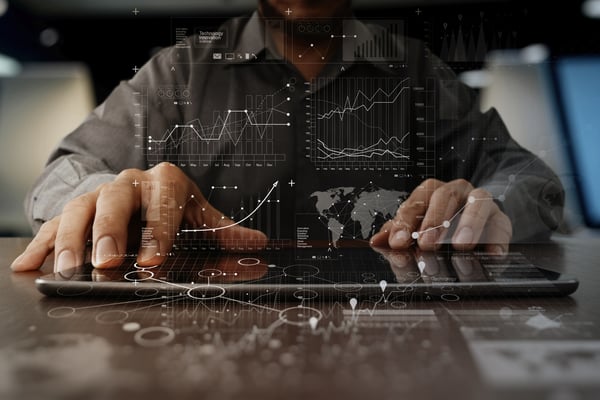 3 How-To's for Tech Companies That Want to Optimize End-User Training
Ready to make your end-user training even better than it already is? Give these ideas a try:
1. Create an end-user onboarding course
Putting together an onboarding course specifically for end-users is helpful to both tech companies as well as their customers' employees. It familiarizes users with the tech company and helps the company quickly develop a good rapport with them.
A contributor to userlane wrote, "To put it frankly, first impressions hold a lot of weight over the rest of the business relationship. It is quite similar to a first job interview or a first date. These moments are engraved in our memory because, from a psychological standpoint, this is the stage in which we establish someone's value and trustworthiness."1
To make a fantastic first impression, and ensure long-lasting relationships with your customers, create an onboarding course just for end-users. The course would be an ideal segue into product training.
2. Put the right instructors in charge of product training
Sometimes companies, regardless of industry, choose corporate training instructors that aren't right for the role. Where these companies go wrong is in assuming that "expert" is synonymous with "instructor." There are certainly some SMEs who are skilled in training others, but this isn't always the case. CIO.com quoted David S. Murphy, founder and membership director of nonprofit International Association of Information Technology Trainers (ITrain):
"Just because someone is an expert in a subject matter and their passion is technology, that doesn't make [that person] a good trainer…. We tend to put subject-matter experts in training positions, and that's the worst. We should be putting people with expertise in education and adult learning into those positions."2
If an end-user technology training course has a low rate of engagement, try hiring a different instructor, and see if that makes a difference. Issue end-user training surveys to determine learner engagement.
3. Become more aware of end-users' training needs
The quality of your end-user training results will be partly decided by how well you know your audience. You can never be too aware of your end users' training needs. The more knowledgeable you are of their needs, the better equipped you will be to create the most effective training possible and deliver it in ways that are most helpful to them.
To determine end-user training needs, evaluate how skilled end-users are in using your product on a daily basis. When you know where and to what extent knowledge gaps exist, you can quickly make any necessary changes to training.
Deliver end-user training with a learning solution that works for your company
The best end-user training contains effective content, is conveyed by instructors with exceptional teaching skills, quickly closes significant knowledge gaps, and builds rapport with learners. Make your L&D team's job easier by allowing staff to create, deliver, and track end-user training with a learning management system that features tools that benefit tech companies specifically. Some of these features include content management, certifications, and LMS reporting.
Want to discover some additional ways your tech company can improve end-user training? Explore our related blog post, "Training End Users with an LMS: 3 Tips for Tech Companies" or request a personalized demo.
---
References:
https://blog.userlane.com/saas-subscription-renewal-strategy/
https://www.cio.com/article/2436969/five-mistakes-it-groups-make-when-training-end-users.html