Creating online learning content can be either very involved and complex, or simple. It all depends on the needs of your employees and the resources and tools your company has access to. Whether you want to create complex or basic eLearning, you will benefit from implementing a few tips for streamlining the online learning production process.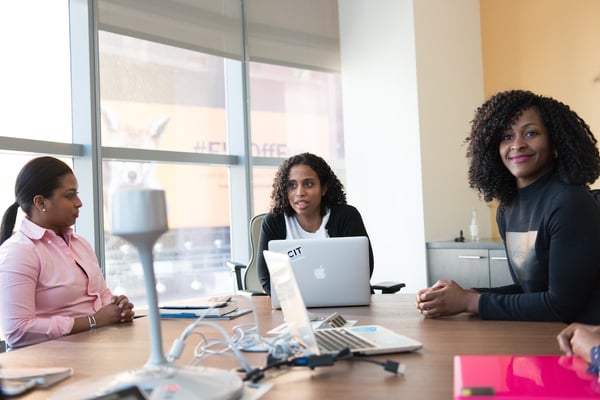 Make eLearning Production More Efficient with These Tips
Here are a few ideas that will help you create online employee training more effectively:
1. Make courses reusable
Part of streamlining the production of eLearning is creating online learning in a way that allows you to reuse it and prevent unnecessary waste of training (i.e., by creating reusable content). Craft recyclable content by developing course themes, layouts, and page types that can be reused. Be sure to allot sufficient time and energy to develop a master slide.
"A master slide enables you to use an eLearning course layout again and again for different subjects," stated eLearningIndustry.com.1 "Investing time in this step is crucial. Focus on elements such as borders, text size, colors, and logo integration. Don't add elements that you will be changing based on your specific target audience every now and then."
2. Make courses easy to update
Another way to streamline the production of online learning is to create courses that can be easily updated and refreshed. To do this, create, deliver, and track training using an eLearning system that enables training administrators to quickly make changes to online learning courses. This type of online learning platform allows you to update courses whenever you see fit.
A few quick ways to update an online course is to refresh its content to keep it relevant, give it a new look with different graphics and colors, change up the order of its delivery in an employees' learning path, and make it interactive by adding games and quizzes.
Related blog: How to Refresh Your eLearning Content for the New Year
3. Allow learners to curate training content
If you want to make the eLearning creation process much easier for your L&D team, allow learners to curate training content that will be reviewed by administrators before being added to the training library. "Employees who have access to the right authoring tools have the ability to work on projects anywhere, anytime, improving their productivity while creating eLearning content," stated eLearningIndustry.com.2
If you are looking for an online learning platform that will provide learners with the authoring tools they need to curate training content, look no further than a learning experience platform (LXP). An LXP is a highly collaborative eLearning platform that is designed to promote knowledge sharing.
Related blog: 3 Benefits of a Learning Experience Platform (LXP) for Employee Training
Online Learning Should Make Employee Training Easier

eLearning should make the employee training process simpler and more effective and engaging. If you aren't seeing great results from your online learning program, visit our blog to learn how to design engaging eLearning content or contact TOPYX for a personalized LXP demo to learn more.
---
References:
1. https://elearningindustry.com/steps-create-reusable-elearning-template-scratch
2. https://elearningindustry.com/7-best-practices-streamline-elearning