About 70 percent of all corporate change initiatives fail.¹ A prime cause of this is when employees and/or stakeholders are not invested in or educated about the changes that company decision makers plan to implement. It is critical to the success of a change management initiative that every stakeholder be on board with and fully supportive of it. Major organizational shakeups can seem threatening to employees, but a set of no-fail change management best practices can help make transitions seamless, and initiatives thrive.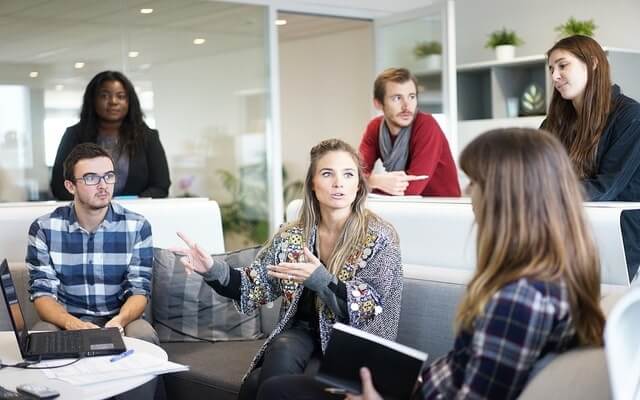 "An ideal change management project will ensure that stakeholders understand how this change will affect them, have the support to make this change happen, and possess the tools to overcome any challenges that may arise without too much frustration." ² -- Geoff Lewis, Paragon
3 Best Practices for Successful Change Management
The primary goal of adhering to corporate change management best practices is to guarantee that employees adopt the new mindsets and behaviors necessary for supporting long-term change & growth. Specifically, these guidelines will:
Help stakeholders understand all proposed changes and educate them about the timeline involved in making them.

Support employees in the corporate change process.

Equip workers through training with tools to overcome roadblocks to change.
The three best practices that promote these standards include:
Vision casting -- Most successful initiatives begin with a vision. You can learn in more depth about how to create best-in-class change management programs through our blog post, but

by s

itting down with team members and envisioning what programs could look like is the first step in the process of delivering. Having a clear vision for a program leads to defining realistic goals and timelines and assigning leadership roles to stakeholders.
Using a change management checklist

-- Consistently referring to a strategic checklist is helpful during the planning stage of the change process. According to an infographic by Meliorate, a change management checklist should answer questions including ³
Why do corporate changes need to be made?

How can we build a business case for change?

How can we communicate the change to employees in ways they can understand?

How can we help employees envision what success will look like under these changes?

In what specific ways is the change aligned with our business strategy?
Answering these questions helps teams clarify the vision for an initiative and hit the mark.
Inform employees about the process & progress of change

-- Keeping stakeholders up to date with program progress, from conceptualization to implementation, helps to promote a successful initiative. Don't wait for the program's launch to let employees know what key decision makers are doing. Allow them to have a voice about changes and make them aware of progress in motion.
How an LMS Supports Change Management Best Practices
A Learning Management System (LMS) is an ideal tool for supporting effective best practices for corporate change management. An LMS, a platform that delivers, tracks, and reports training, enables administrators to train stakeholders as the launch of a corporate change management program nears.
Read more about what a learning management system is and how it can help your company reach its change management goals in our blog article What is an LMS?
Company decision makers can't create long-term change without a clear vision for the future, a change management checklist, and a willingness to keep stakeholders in the loop about the progress of change initiatives. These best practices are effectively supported by a corporate LMS like TOPYX. Take the first step toward establishing the changes your company needs by requesting a free demo of TOPYX today.
---
References
Meliorate. Top 9 change management infographics. https://www.torbenrick.eu/blog/change-management/change-management-infographics/

Lewis, Geoff. 7 Organizational change management best practices. http://www.consultparagon.com/blog/7-organizational-change-management-best-practices. August 13, 2014.

Meliorate. Top 40-plus questions to ask before embarking on any change. https://www.torbenrick.eu/blog/change-management/embarking-on-any-change/.