A learning management system (LMS) provides a great deal of value for an association. Some of the benefits of an LMS for associations include on-demand training, course variety, collaborative learning opportunities, tools to create SME training, and cost savings.

Many associations use trade association software that typically features a built-in LMS. A built-in LMS can be sufficient to meet the training needs of some associations, but many can greatly benefit from a best-of-breed LMS that is more valuable and robust.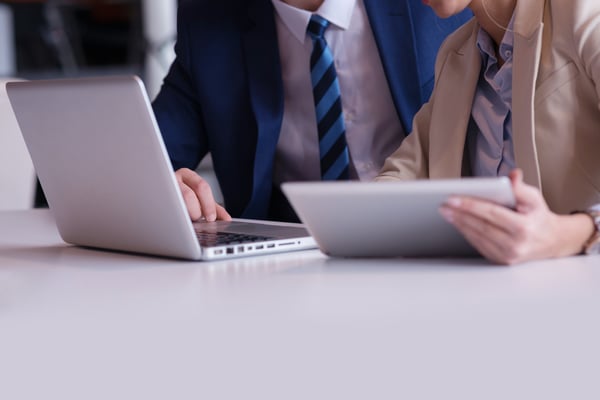 3 Questions to Help You Decide if Your Association Needs a Best-of-Breed LMS
Find out if your association can thrive with a built-in LMS or needs a learning management system separate from membership management software by asking yourself a few questions:
1. Is the association effectively retaining its members?
An LMS can make a big difference in increasing member retention. If your association is losing too many members, a couple of things could be happening:
You aren't using the LMS that is built into your trade association software to improve member retention
You need to utilize a full-featured LMS solution
For example, one way an LMS can help increase member retention is by engaging members through social learning communities. These communities allow members to make valuable connections with others in their field. Perhaps retention is poor because you aren't using your LMS's social learning tools to create online communities, or maybe the LMS does not offer collaborative learning tools. If the tools you need to create social learning opportunities aren't included in the built-in LMS, a separate learning management system may be your best bet.
2. Is the association receiving sufficient customer support for the built-in LMS?
Customer support is critical to the success of an LMS. This fact is especially true for associations that don't have an in-house IT team. A customer support team can help an association launch, manage, and maintain the LMS that is included with many brands of trade association software. However, if customer support is lacking, you might not get full use out of the system.

Does the built-in eLearning system you currently use offer ongoing customer support that meets you at the point of need? If not, a best-of-breed LMS that provides excellent support could be a better option for your organization.
3. Are you meeting the training needs of members?
One of the most valuable things associations can offer members is training, especially training that results in certification of some kind. Many associations increase their revenue significantly by selling training that is created by in-house or paid SMEs.

One metric that will let you know if your members are receiving the training they need and want is your member turnover rate. Members who are happy with the training being offered to them are more likely to stick around. Also, issuing surveys to members via your trade association software can help you determine whether or not you need a new online learning solution.
Look for These Features in an Association LMS
Is your trade association software's built-in LMS enough for your organization, or do you feel it's time to implement a learning management system that is separate from your membership management software? If so, look for an eLearning system with LMS features such as reporting and analytics, eCommerce, mobile learning, and certifications.

To learn more about what an association LMS does and how it differs from other online learning platforms, explore our blog "What Differentiates an Association LMS from the Other Online Learning Platforms?"