An online learning platform is a tool that creates an interactive, virtual learning environment for the delivery of training courses. The terms 'online learning platform' and 'learning management system' or 'LMS' are often used interchangeably, although some experts describe an 'online learning platform' as a system that can be the base of your learning technology, with other tools added on.
Regardless of your definition, both an online learning platform and a learning management system typically include digital content delivery as well as monitoring, reporting, and social learning features.
Benefits of Online Learning Platforms
Online learning platforms provide a number of benefits over traditional training and development structures. First, they're more cost-effective and can be created and delivered quickly to a geographically-dispersed audience. Online learning is also convenient, as learners can access cloud or web-enabled content at their convenience, with courses scheduled around other work activities.
Perhaps more importantly, the best online learning platforms are scalable, consistent and effective. All learners receive the same content, groups can be expanded according to the organization's requirements, and online training used to improve learning, retention, and on-the-job implementation of new skills and knowledge.
How to Choose the Right Platform: Going Beyond Price
While online learning platforms offer a number of benefits to everyone from large corporations to associations, they're most useful if the platform matches the organization's goals. There are an enormous number of online learning platforms and systems available for purchase, and evaluating and selecting a platform can be a complicated endeavor, with far-reaching consequences for the organization.
Many organizations immediately jump to cost when deciding which platform is right for them. But while cost is a major factor, it may not be the most important factor. A low-priced system may be ineffective because it cannot provide the functionality required, or because content cannot be tailored to meet the needs of the business.
In choosing an online learning platform, you need to consider three other critical factors.
1. Learning Goals and Objectives
Start by reviewing your goals and objectives for the online learning platform. What types of training are required by your organization – skills-based or safety, soft skills, managerial or professional training, or a combination?
Knowing what types of training will be delivered will drive decisions regarding the number of users needing to access content, as well as the most effective methods for delivering content.
Additionally, an organization must have a clear idea of why particular types of training will be delivered. Is upskilling the workforce required to meet organizational goals, such as improving customer service? Is training required to meet regulatory compliance requirements? Once you know why you need to improve training, you can evaluate key performance indicators and determine whether the online learning platform can support those metrics.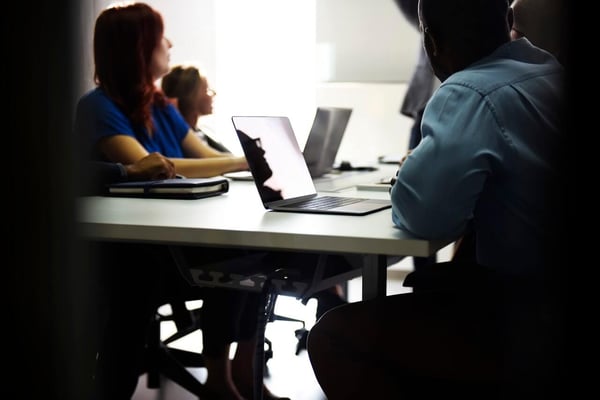 2. Essential Features or Functions
Once you've determined your goals and needs for an online learning platform, an LMS, you should evaluate what features will fulfill those needs. An LMS overview can help you compare and contrast which features are available with different systems, acting as a guide to help you get a birds-eye view of each system. This helps to ensure both that necessary features are available and your organization won't be required to pay extra for unnecessary functionality.
For example, healthcare organizations often need an online learning platform that supports mobile access, so learners can work around hectic schedules to complete courses on their own devices, outside of work hours? Businesses and corporations, on the other hand, might have large volumes of geographically-dispersed employees who all need to access the platform. These companies may want a flat-fee LMS that won't charge them extra for their large learning base.
Match your goals to each platform's functionality to see which will best meet your needs.
3. Scalability and Adaptability
Even if an online learning platform meets your current needs, it may not meet future needs. For example, if an e-learning solution is not scalable, you won't be able to deliver training to new users or locations in a growing organization. If it is difficult to create new content, introduce a new product, system, or company initiatives to employees could pose a challenge.
Consider your future needs before selecting an online learning platform. Companies that are especially vulnerable to scaling and adaptability needs are commonly:
Growing rapidly in number of employees

Expanding to new regions

Encountering new regulatory requirements

Introduce new products or processes
If you fit any of these situations, make it a priority to ensure that your new online learning platform is both scalable and adaptable.
Choose a Platform that Meets Current and Future Needs
While an online learning platform offers many benefits, choosing the right platform for your organization can be a challenge. Ensure that you choose a platform that supports your company's strategic objectives, meeting training and development requirements both current and future.
The three factors above, in addition to the budget, will help set you up for success. We've created an LMS Comparison tool that helps you choose the right online learning platform for you. Click the button below to download today.