Although the LMS market is predicted to grow to $15.72 billion by 2021¹, some still may find it challenging to build a business case for a Learning Management System. Driving factors for the growth of the LMS market include the increasing adoption of digital learning among corporations and academic institutes, the Bring Your Own Device (BYOD) trend, the growing usage of wearable e-learning devices, and emerging technologies such as gamification and virtual reality. Learn more about these features in our LMS Overview.
Here are four ways to persuade your superiors that an LMS is the right business move for your organization:
Address your organization's pain points
Organizations typically spend large sums of money on investing in their workforce and providing education for employee's growth and development. Consistency in messaging and courses is challenging without a structured system in place.
By identifying pain points your organization has around learning and development and showing how an LMS will eliminate these problems, you are much more likely to convince superiors to invest in the company's future to make the purchase.

The implementation of an LMS eliminates many common problems businesses face regarding eLearning including:
High training-related travel expenses

- Utilize and access a digital LMS from anywhere and training-related travel expenses quickly become a thing of the past.

Redundancies

- An LMS eliminates multiple systems, reducing redundancies in staffing and technology, resulting in lower training costs and more standardized learning.

Outdated technologies

- Access an LMS from anywhere, including via mobile devices and are more likely to gain buy-in and long-term usage from your employees, as well as busy senior-level executives.

Slow time-to-market

- An LMS can help to get sales and service employees up to speed on new products and services quickly, which in turn, gets your new offerings in front of your customers faster.
Add value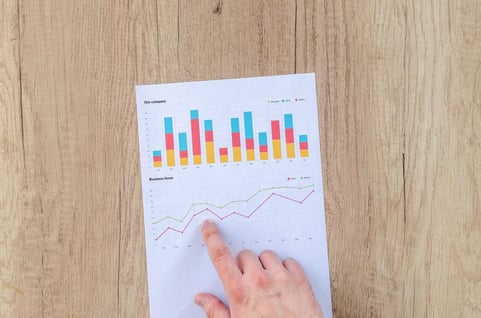 Sell the value of the Learning Management Systems features to stakeholders by answering the question "What's in it for me?" Research shows that a large number of companies have seen productivity and engagement improve since implementing a learning technology system, while the majority of companies report a stronger link between learning and organizational performance. Position the implementation of an LMS as improving the lives of customers, employees, and executive leadership team.
Demonstrate ROI
For senior executives, it's all about the numbers. Therefore, it's essential to demonstrate the monetary impact of the investment in an LMS. Be specific about upfront costs and maintenance, as well as staffing and support requirements. Certain learning management systems, like TOPYX, also provide upfront costs that don't change as your workforce grows. Here's an easy equation to keep in mind:
Estimated Investment Gains – Hard Costs For The LMS = ROI
Estimated investment gains may include:
Revenue growth in customer and partner training

Workforce productivity gains from faster production and increased product quality, leading to higher customer satisfaction and a boost in sales

Salesforce productivity gains from better training, creating an increase in customer loyalty as well as an increase in sales/revenue
Related: Check out exactly how much you can save with an LMS with our ROI Calculator.
Combat objections
One key to closing the deal is to have a response to any foreseeable objection beforehand. Things to consider include:
High per user costs - By choosing an LMS with flat-rate pricing, you won't be charged per user/seat no matter how large the organization grows.

Complicated technical setup - Select an LMS with a dedicated support staff that stays with you throughout the life of the account.

Low user engagement - Sign on with an LMS that is built with the user in mind, featuring easy to use interfaces and clear progress tracking.
Because a learning management system is such a large purchase, building a business case to gain buy-in from senior leaders is key. In order to succeed, today's learning technologies must support not only education and training, but provide measurable ROI, while becoming a driver of the strategic goals of the organization.
---
Sources:
1. http://www.marketsandmarkets.com/Market-Reports/learning-management-systems-market-1266.html