A learning management system (LMS) is a vital component of any healthcare system in the developed world. Healthcare organizations rely on learning management systems for a variety of reasons including:
Scheduling of staff training courses

Tracking training

Sharing 3D images of internal organs

Training staff in subjects such as preventative care and pharmaceuticals

Certifying personnel in essential skills, and verifying those skills
Without an LMS, healthcare organizations are not operating at their highest capacity. Hospitals and medical facilities treat hundreds of thousands of patients each year and online learning platforms and eLearning systems can help facilitate processes and alleviate certain administrative burdens.
A full-featured LMS allows doctors, nurses, and administrative staff to stay current with training and offer patients the best possible care. This makes all the difference when someone's life is on the line.
Healthcare Organizations: Only as Efficient as Their LMS
A healthcare organization is only as efficient and effective as their LMS. Decision makers understand that many healthcare LMSs fall short with research proving that at least half of all organizations want to switch to a new LMS 1. Organizational leaders should be aware of what to look for in a healthcare LMS before they begin the hunt for an eLearning platform that ensures quality care and training.
Things to Look for in a Healthcare LMS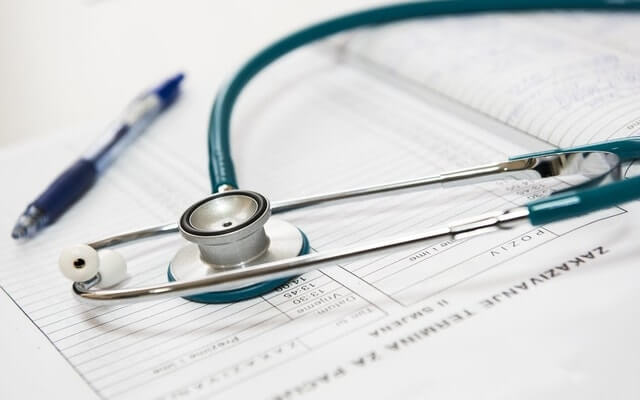 "The right healthcare LMS can make compliance management easy." – TOPYX
Healthcare systems have hundreds of LMS products to choose from, designed specifically for their industry. Decision makers should know that a reliable healthcare LMS should possess the following features:
Strong training tools

– The primary purpose of an eLearning system is to train students, employees, volunteers, members, and other types of users. Since a healthcare LMS is primarily crafted to train personnel, leaders should choose an eLearning system with easy-to-manage integrations to strong training tools such as calendaring, screen sharing, real-time chat, and video conferencing.

Mobile learning - Of all LMS learning tools, mobile learning is perhaps the most important to a healthcare organization. Busy healthcare providers often participate in training via mobile devices to accommodates an on-the-go lifestyle. It is critical that a healthcare LMS can also facilitate compliance training and help doctors, nurses, and other personnel obtain necessary certifications.
24/7 customer support

– Constant

technical support

is imperative when looking at any LMS. The right provider will offer round-the-clock tech support to customers, providing assistance from implementation to daily help.

Language localization tools

– It is not uncommon for healthcare providers to encounter language barriers with peers. An LMS that can be launched in a variety of major languages ensures all staff members have access to the same information and remain on the same page with one another. eLearning expert Christopher Pappas explained that LMSs also encourage cultural sensitivity, easing cultural hurdles between the healthcare provider and patient. He stated,
"Language and culture-sensitive learning have been one of the first priorities fulfilled by a Learning Management System. A good example here is about a male doctor traveling to Africa to work at a local hospital. Cultural sensitivity courses (plugged in a Learning Management System) can offer lessons on protocols for treating the conservative culture with veiled ladies." 2
Confidentiality

-- An LMS aids healthcare organizations in keeping information confidential and secure according to HIPAA standards. The

TOPYX Healthcare LMS

supports HIPAA laws through secure email, HTTPS, FTPS, FDA, and CFR Part 11.
An LMS Keeps a Healthcare Organization Running Smoothly
The importance of a healthcare system utilizing a user-friendly, up-to-date LMS cannot be emphasized enough. Doing so allows these organizations to:
Train staff members on an ongoing basis

Certify personnel in essential skills

Comply with HIPAA laws

Help workers overcome language barriers

Schedule, deliver, and track staff training
These are all critical aspects of offering quality care to patients. Does your organization's LMS supply similar benefits? If not, learn more about the TOPYX LMS by requesting a free demo.
---
References
TOPYX.

LMS Benefits

.

Pappas, Christopher. Top 5 Uses of a Healthcare Learning Management System. https://elearningindustry.com/top-5-uses-healthcare-learning-management-system. December 12, 2016.