Once again,Interactyx is honored by the recognition of the mayor of our headquater hometown of Bonita Springs, Ben Nelson, Jr., in the letter below for achieving the no. 790 position of the 2014 Inc. 5000 list of America's fastest growing companies.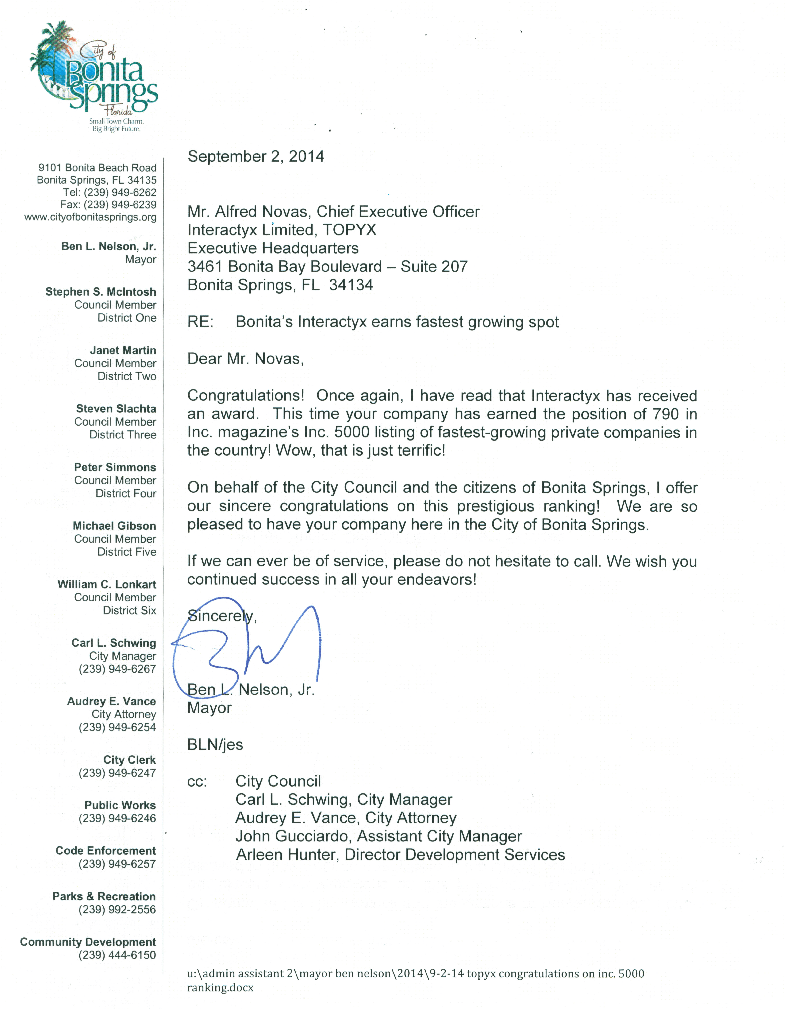 "On behalf of the entire Interactyx team, we are very grateful to be named to the Inc. 5000 list for 2014, joining the list of fastest-growing private companies in America," stated Alfred R. Novas, Chief Executive Officer of Interactyx. "A special thanks to all our clients for allowing this recognition to become real, especially to our earliest clients who believed in us when we launched TOPYX, and are still clients today."
Novas continued, "Our entire TOPYX team is fully committed to providing the best social learning management system and best value in our industry. Earning the position of number 790 in the Inc. 5000 listing is acknowledgment in the marketplace of this commitment and acceptance."
Read more about the Inc. 5000 list
Thank you, Mayor Nelson, and the entire City Council of Bonita Springs for the recognition of this achievement!