Written by Christina Cepero
1:13 PM, Jun. 20, 2012

Al Novas and Jodi Harrison of Interactyx Limited, a globallearningmanagement system software company headquartered in Bonita Springs, were presented with a certificate of recognition at today's Bonita Springs City Council meeting.
"I am continually writing letters of congratulations to them because they have done such great work," said Mayor Ben Nelson, who presented them with the certificate for their continued innovation and technological excellence and encouraging other enterprises to consider Bonita Springs their corporate home. "Not only are they proud of being here, they've invited other people. Bonita Springs is a great place to work, live and play."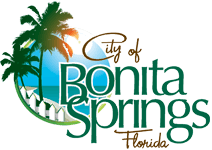 Novas, the company's CEO, thanked the city for the honor. "We're glad to call Bonita Springs our home. We think we're doing great things. We're helping corporations train their people more and better and smarter," he said. "Over the last few years, we have been able to expand our reach. Our first Middle Eastern customer just came on line yesterday. We're in many countries and many states.
"We encourage people to come to Bonita Springs because of the quality of life. There's a lot of smart people that want jobs here."
Interactyx was honored last month by the Southwest Florida Regional Technology Partnership's awards program in the "Innovention" category for its TOPYX learning management system, a comprehensive educational software that engages learners and provides collaborative learning environments for businesses, associations, academic departments and eCommerce needs of any size organization throughout the world.
TOPYX's other accolades include being named a Best of Elearning! Magazine award winner for the past three consecutive years and Brandon Hall Group multi-gold medal award winner for Excellence in Technology and being selected by Chief Learning Officer magazine as one of the top learning management systems to watch.
Interactyx Limited is located at 3461 Bonita Bay Blvd., Suite 207, Bonita Springs, FL 34134. For more information, see topyx.com.