This article was originally published on eLearningIndustry.com by Brian Casey on behalf of Debbie Williams.
Microlearning is a growing trend in training and development, where professional education is delivered in bite-sized content pieces, across a variety of channels and devices.
There are many benefits to microlearning for both employees and trainers. Microlearning appeals to learning and development professionals because it is:
Easy to produce
Less expensive to create and deliver
Agile in response to changing environments
Integrated with new technology
Additionally, because microlearning focuses on delivering specific information or skills, with a narrow focus, it has a higher rate of transferring theoretical knowledge to practical applications.
Microlearning is also preferred by learners. Whether the core issue is declining attention span, or the sheer variety of devices, communications, and notifications that interrupt concentration, the effect is that learners need information to be broken down into small, easily digested and applied practical information.
Microlearning is focused on the brevity employees need, with most content segments taking as little as 90 seconds and no more than 10 minutes. It also uses specialized techniques to increase engagement, and is platform-agnostic, so it can be applied at any time at the user's discretion.
As microlearning grows in popularity and use becomes more widespread, some trends are emerging that can improve the experience for developers and for learners.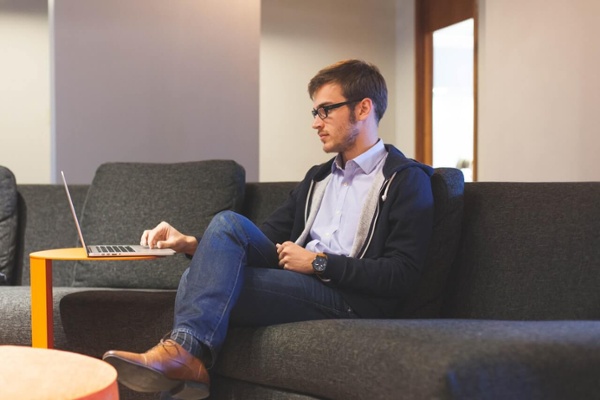 2018's Six Biggest Microlearning Trends in Employee Training
1. Infographics and Interactive Infographics
Infographics are a visually engaging, colorful way to break down a complicated subject into concise segments. They can be included with other types of content delivery as well – a video segment or eBook could include an infographic to support, redeliver or clarify pertinent information.
Infographics support microlearning when a trainer needs to compare and contrast data, to connect concepts, or to explain a complex process.
2. Interactive PDF
An interactive PDF is the evolution of the traditional portable document. It contains interactive elements to engage learners, maintain attention, and reinforce the delivery of skills and knowledge.
Because documents are a familiar format, it is easy to conceptually break down a large-scale training format into meaningful parts that can be delivered on a stand-alone basis. However, interactive PDFs also increase employee engagement with the inclusion of elements such as pop-ups, tabs, animations, or click-and-reveal features.
3. eBooks
eBooks are easily delivered, convenient and familiar to learners. They are device-agnostic, can be incorporated around other tasks, and are already broken down into digestible content through chapter structures.
Engaging, interactive elements can also be inserted into an eBook. Videos, end-of-chapter quizzes and knowledge checks, interactive infographics – even animation can increase learner engagement with eBook content.
4. Animation
The use of animation, including animated videos, whiteboard animation, and kinetic text-based animation is on the rise in e-learning. Animation can be used to add humor or entertainment to content, while driving increased learner engagement.
Animations are particularly effective in simplifying complex ideas and setting the tone for content in a highly accessible way. Animated content is also extremely memorable, increasing retention as well as engagement.
5. Mobile Apps
Microlearning is agile, easily produced, and concise, making it ideal for mobile learning (also known as m-learning). M-learning is a natural evolution of e-learning, making training material available to users on their own devices at their convenience.
M-learning is focused on learner mobility and provides a platform for learner interactions that can happen much faster than through traditional methods. Sharing content, feedback and discussion points possible in near-real time.
6. Gamification
Despite the name, gamification does not refer to inserting games into e-learning content. Rather, it is the application of game thinking in a non-game context, in this case, training and development. Traditional training exercises in micro learning are made into a larger game, such as completing enough material to earn a badge.
Gamification can result in better learning experiences and outcomes, and is a great source of instant feedback so that content effectiveness can be measured immediately, during the training itself.
Use Microlearning Trends to Improve Your Employee Training Programs
Microlearning represents a new opportunity for training and development professionals, and organizations of all sizes. It is a cost-effective, easily-produced method of delivering training that learners find engaging and convenient. Studies have also shown that microlearning increases retention by up to 20%, with microlearning targeted content more easily transferred to a real-life work environment.
These six trends have been making their way into corporate microlearning programs throughout the year, and will likely only increase in prevalence. Implementing these elements can increase the effectiveness of your training and development programs. How can you use them to make your employee training more effective?