A business LMS solution that don't penalize companies for growth.
TOPYX is a business LMS solution that is created with the learner and administrator in mind. Our platform ensures that employees are equipped with tools and training they need to excel.
Complete the provided for to request a demo of the TOPYX Business LMS platform. See how a true LMS solution should work and grow with your businesses changing needs.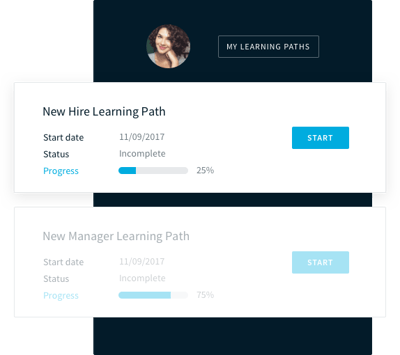 A Business LMS Solution That Grows With Your Company
As a business grows, so do its training programs. Having a flexible and customizable LMS solution helps to create optimized online learning environments that grow as your business grows.
Meet changing learning needs and build seamless training programs with TOPYX's full-suite of business LMS features. Our tools simplify learning and development for companies, businesses, and associations at a flat-rate price. No user fees, ever.
More LMS features:
Content Management. Our content catalog provides access to detailed LMS content creation and authoring tools that integrate with the other LMS solutions and features.
Social Learning. Create a collaborative online learning space and interact with other employees.
Mobile Learning. Browse learning content on any mobile device or tablet.
E-commerce. Monetize and deliver your curriculum to a wider audience.
Multi-language packages. Support a global workforce with language localization.
Reporting. Easily navigate and customize dashboards to view a comprehensive look into your key performance indicators.
xAPI & SCORM. Interoperability support with xAPI, LRS (learning record store), and LTI (learning tools interoperability) as well as being a SCORM certified LMS.
TOPYX is trusted by a variety of businesses, both domestically and internationally, to support training, collaboration and communication goals with full-featured business LMS software.