TOPYX, together with our client Interstate Batteries, has been honored with a Bronze 2016 Brandon Hall Excellence Award for Best Use of Social Collaborative Learning. Now in its 22nd year, the program is a prestigious awards program recognizing the best organizations that have successfully deployed programs, strategies, systems and tools that have achieved measurable results.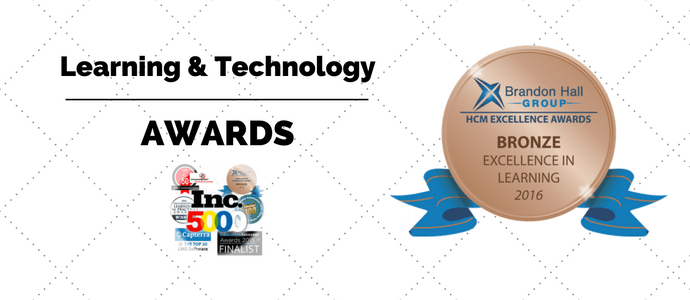 The TOPYX LMS platform is a feature-richlearning management system that enables organizations such as Interstate Batteries to leverage the power of social collaboration to enhance knowledge sharing and learning. We are proud to be recognized by Brandon Hall as a leading LMS solution provider and thank our hard working TOPYX team for their continued dedication to innovate and deliver impactful results for our clients.
Since Interactyx launched the brand in 2009, TOPYX has been honored with prestigious learning industry awards every year. In addition to this most recent Excellence Award, 2016 awards have included recognition among the Inc. 5000 list of fastest growing companies, a finalist for the EducationInvestor Awards, and notoriety as a 2016 Florida Company to Watch.