iSpring Solutions, Inc., a leading software company focusing on the development of professional eLearning authoring tools, had a team of engineers confirm that the courses produced with their suite of eLearning tools work "beautifully" with the TOPYX® Learning Management System (LMS).
Tests were conducted to validate the use of SCORM 1.2 and 2004 materials within an active TOPYX learning platform.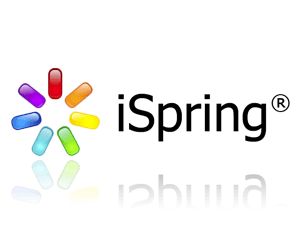 There is a great resource available showing how simple it is to add iSpring courses into TOPYX LMS at http://www.ispringsolutions.com/articles/add-scorm-course-into-topyx.html.
TOPYX LMS is a full featured, easy-to-use learning management Software-as-a-Service (SaaS) solution providing an engaging learning environment for growing businesses, associations, and nonprofit organizations of all sizes. TOPYX has gained acceptance as an innovative, affordable solution to deliver a complete online learning software solution meeting the needs of today's learner. TOPYX is the best value in social learning software.
Headquartered in Alexandria, VA and founded in 2005, iSpring has over 40,000 clients around the world, including IBM, Sony, AT&T and more, using their eLearning authoring tools. To learn more about iSpring's authoring software can help you enhance your eLearning content, visit thier website at http://www.ispringsolutions.com/.