Interactyx has a great website. We have thought this since the redesign took place back in December 2011. Now, we have the awards to back it up.

Blenderbox, the interactive design firm who designed topyx.com, received two awards for their work by the Interactive Media Council group as a "Best in Class" winner for both the B2B and Education categories.
The Interactive Media Awards™ recognize the highest standards of excellence in website design and development and honor individuals and organizations for their outstanding achievement.
Here is more about this prestigious award:
"The Best in Class award is the highest honor bestowed by the Interactive Media Awards. It represents the very best in planning, execution and overall professionalism. In order to win this award level, your site had to successfully pass through our comprehensive judging process, achieving very high marks in each of our judging criteria - an achievement only a fraction of sites in the IMA competition earn each year."
B2B Award: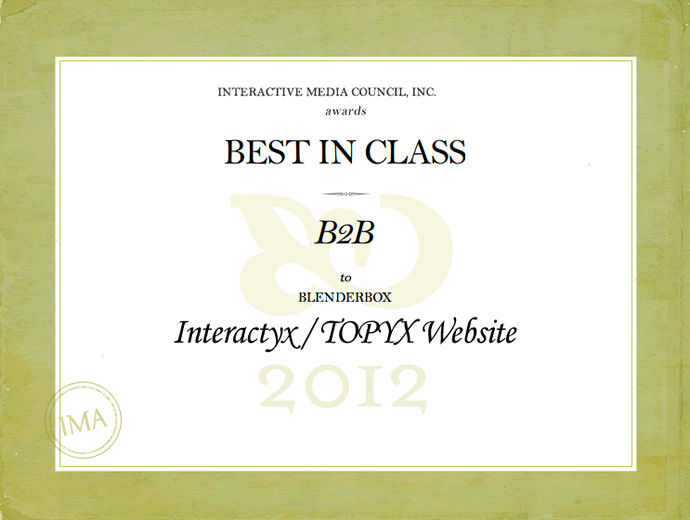 Education Award: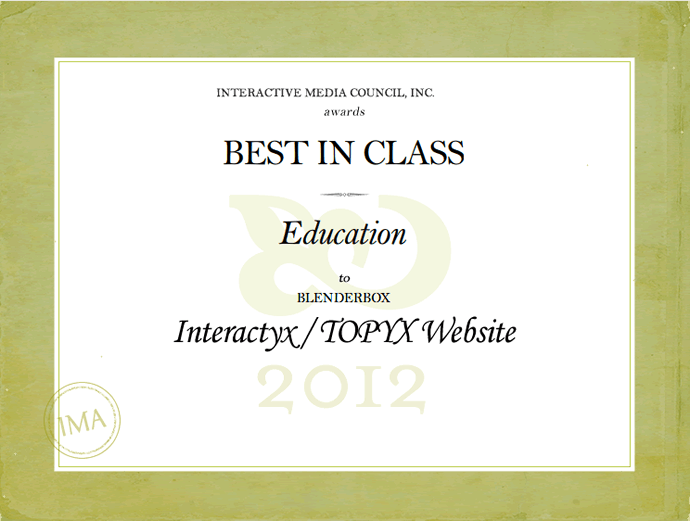 We would like to thank the entire Blenderbox team who made our vision a reality and for this recognition by the Interactive Media Council!