Corporate eLearning Trends for 2018
Below is a free preview of our white paper. For the full white paper, complete the form on the right.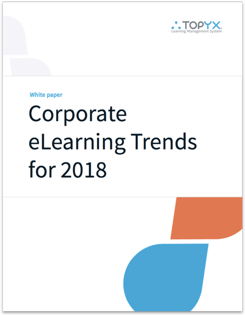 Business learning has changed dramatically in the last two decades. From a standardized, classroom-based, instructor-led framework, organizations can now take advantage of a host of digital tools to create a new kind of learning experience. These tools can make training
A learning management system with robust capabilities can help a company build a
training library, to ensure that employees are prepared with the skills and knowledge to
meet current and future challenges.
But, to plan for a comprehensive training and development program, it is important to
know what technologies are available, and what trends in content and delivery will
best suit the needs of a specific population of eLearners.
Does your organization require
regulatory certification of employees? Or would training in a particular tool, device, or
technological platform be more valuable? Perhaps, as in most companies, employees in
different departments or positions have different needs, requiring a mix of content and of
delivery systems.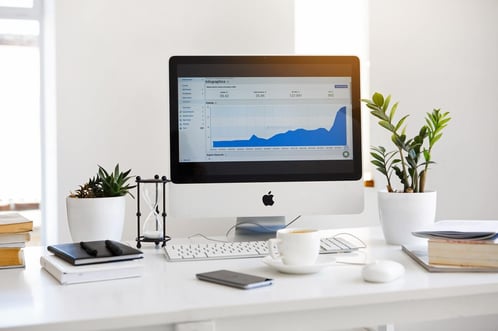 Technology can help connect eLearners in many ways. It can help to customize training f
or individual needs (beginner to advanced), appeal to different types of learners (visual
versus experiential), and can be created for dissemination at the learner's convenience,
eliminating many costly scheduling issues.
There are many advantages of eLearning compared to traditional, classroom-style training.
It has higher levels of student engagement, offers a lower-cost, effective solution with
faster delivery, and with a comprehensive learning management system (LMS) it makes
tracking, certification and reporting easy and accurate.
However, the future promises even more changes in eLearning, for instructors and content
developers as well as students, in delivery, learning, and content.
Continue reading and dive into the Corporate eLearning Trends of 2018 by filling out the form on the right side of the page.